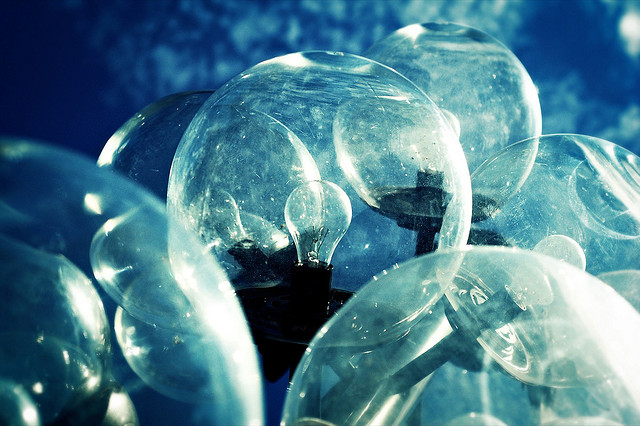 Take a stroll through your local park as evening draws in, and you'll see how the lighting system has been strategically placed to illuminate specific areas. These areas can include pathways, focal points such as statues, and trees or even a pond, and this same lighting method can be applied to your garden.
You can still enjoy your garden during the darker evening hours, and you can enhance the outdoor atmosphere by using a little creative thought when implementing a lighting system.
Illuminating focal points
Think of your garden as a park or even a shopping mall, and look at those points of interest that you'd like illuminated above all others. Highlighting your garden's special features can be easily achieved by installing a few spotlights to shine from trees, or onto certain plants or an item such as a sundial. You can also consider uplighters, which can be spiked into the soil if you don't wish to go for the hanging lighting system, and these are a good option for pathway borders.
Transforming dark areas
There are a number of excellent outdoor lighting products that can add a subtle glow to your pathways, lawn and patio areas, and supermarkets like Tesco will have plenty too choose from. Think of those warm lanterns that can provide a flickering candle effect; the Japanese versions look great when lit over a garden pond. Garden lanterns are available in a number of styles and can be constructed from stone to blend in with your home's exterior, while wood versions are also available. You could also use  tea light candle lanterns on wooden spiked poles, which can be placed in specific areas and look great around a patio.
Solar lighting systems
If you're looking to give your outdoor areas a charming and magical feel then consider some solar-powered fairy-lights. This type of lighting system can be hung around a tree, along fences or placed strategically throughout hedges. You can also choose to highlight borders or flower beds with a string of lights, and you're not going to be spending any additional money on powering up these illuminations. Take a look at the different designs available, including those strings of colored balls, which are very effective when hung along a fence or from tree branches.
There is a wealth of lighting products available for the garden area, including recessed lights for decking and eating areas. Think about the overall effect you'd like, and then sketch out a design that can include a few different lighting products to mute or enhance specific areas.
Image by B Tal used under the Creative Commons license