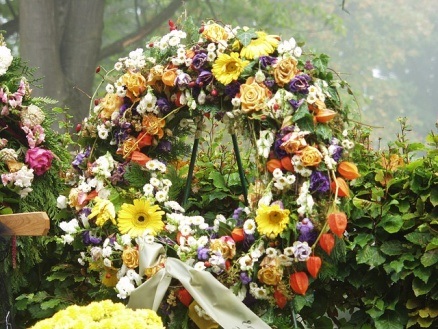 It is a tough experience to organise a funeral all by your own. When you're going through an emotional turmoil and you're feeling sad, your emotions can easily have an impact on your judgement. While there are people who plan to take DIY steps during a funeral service of a loved one, there are some others who wish to seek help of a funeral director. Hiring a funeral director can certainly make the entire process more bearable but the agency from which you choose your funeral director will have a large impact on the proceedings. Take a look at few important points regarding hiring the best funeral director.

Making the decision of hiring a funeral director
The next in relation to the deceased usually makes the decision of choosing a funeral director as the first step to planning. If you have already visited some funeral previously which ran very fast, you should immediately get in touch with the relatives and friends of that deceased person for seeking advice. Unfortunately, after the death of someone, you won't have too much time to be extremely selective and hence if you have someone who is already leading, it is certainly good to pursue him. There might be many companies in the locality but you might not have noticed them. Hence it is vital that you're on the same page with the director with respect to his creativity.
What is the job role of a funeral director?
The funeral director usually takes care of the dead body, the coffin, viewing the body and all sorts of paperwork and other legal requirements on your behalf. They will even show you the options about the ceremony and the venue like the schedule of time, purchase of coffin and hearse rental. Even when you commission a funeral director, that doesn't mean that you have no responsibilities of your own. The funeral directors usually fire too many questions and as you have limited time, you have to prepare your answers way ahead of time. If you hire a reputed funeral director, he will first come to your house for a session of question and answers before making any kind of arrangements.
Which are the funeral director governing agencies?
Perhaps the most important step to take while searching for a funeral director is to check whether or not they're a member of any governing body. The 2 main organizations are NAFD (The National Association of Funeral Directors) and SAIF (The National Society of Allied and Independent Funeral Directors). Funeral directors who are members of the 2 aforementioned organizations, they are obliged to meet certain industry standards in order to abide by their badge of honor. If you're in a state of doubt, you should these companies a call or a feedback.
Therefore, when you're desperately looking for funeral services Sydney, make sure you consider the above mentioned points to check whether or not the funeral director is a trustworthy one.