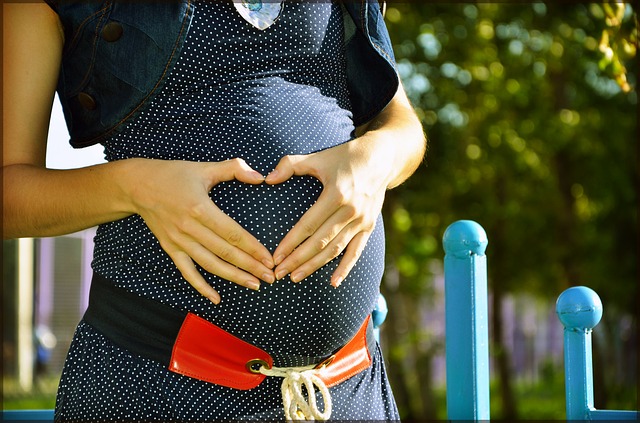 When you become pregnant, you consider this period of life as one of the most exciting and still hard ones in your life. Especially it is hard in the issues connected to buying clothes, because your body is constantly changing. In this article we will give you several useful advice to help you find the right maternity clothes.
Get the timing down. The troubles with fitting into your standard clothes start closer to the end of the second trimester, so in order not to get caught unexpectedly, think about the time beforehand.
And one more thing about timing is the period after the pregnancy. Experts from Calgary SevenWomen company specializing on maternity clothing  say that you will be coming back to your standard size during the first six months after pregnancy, so make sure to keep everything you have after the delivery, because you are likely to need it again.
Know what to look for. This point is mostly about the sizes and types of clothes you would like to purchase. First of all, go through your existing wardrobe and check what you have to understand what you might need in the third trimester. Then check the sizes that you are currently have, because maternity clothing is actually based on the same size line as your usual clothes. If talking about the quality – for this tough period of your life, get only comfortable and best quality clothes because you should always feel comfortable in what you have.
Dress with confidence. You are pregnant, and there is nothing to be ashamed of! Pregnancy is one of the most marvelous periods of your life, so be proud of it. If you do not want to show off with your belly, you can go for layers that will hide or at least cover it, but do not wear over-sized men's T-shirts because they will only make you look ugly.
Do not forget to highlight the beautiful curves you got or show your slim legs. The fact that you are going to be a mother does not mean that now you need to become a monk!
Must-haves
Just as in ordinary life a woman needs, for example, several T-shirts, a pair of jeans or a jacket, while pregnant you need same items. Look for some clothes that you will wear every day and make sure that it is comfortable. Experts from Calgary say that getting at least two pairs of jeans, a pair of leggings and several loose T-shirt are a must because this is something you will be able to wear when visiting your friends or going to the nearest grocery store. Make sure that you get some warm clothes for the cold nights.
Audrey Harper acts as a blogger for a line of Internet publications (including businesses similar to Seven Women – a maternity clothing company in Edmonton), who shares opinion on various maternity and pregnancy topics and other related areas. A proud explorer of online community and an influencer in anything of significance to the maternity and pregnancy.