Now that the weather is starting to warm up and spring has officially arrived, the thoughts of many of us inevitably turn toward summer, freedom, the beach and what type of swimsuit we should be wearing this year. Everyone wants to look their best on the beach this year. The problem is that shopping for the best swimsuit for your body type can be a difficult task in department stores. There is a better way to find a trendy new one piece swimsuit and that is to shop online. Some may be intimidated by the process but there is no need for that because this guide will get you to the swimsuit that will make all women look their best, regardless of size or body type.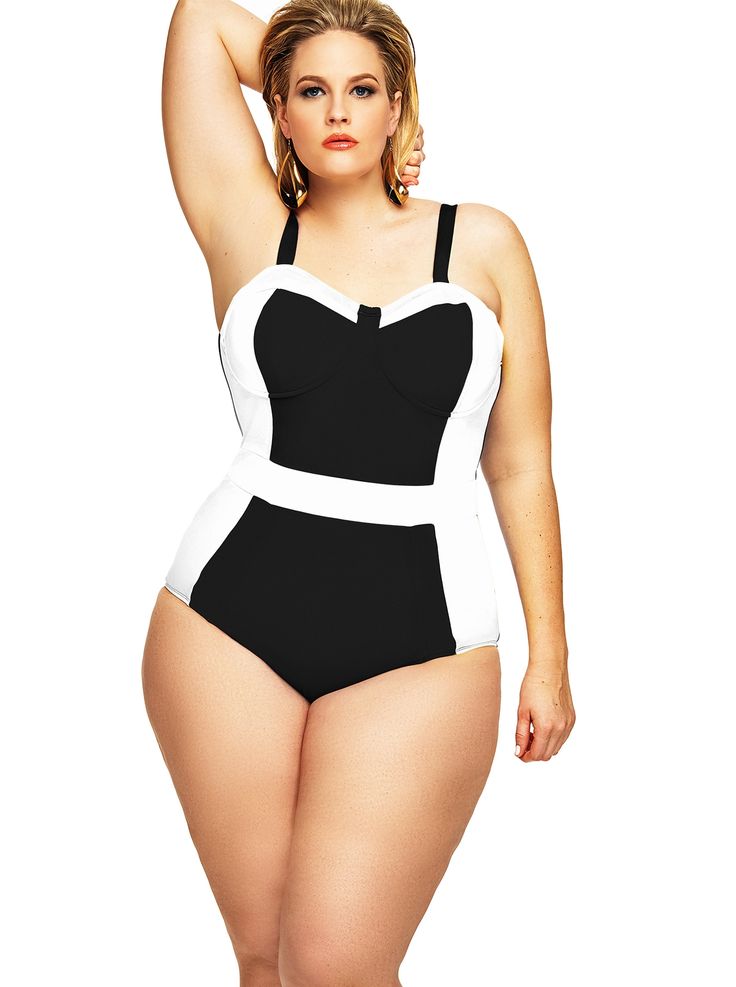 Every successful shopping experience online is going to start with a great idea of what you are looking for and what looks good on your body. Specialty online retailers like the plus-size exclusive swimsuitsforall offer personalized body type calculators to help you determine not just the size, but the shape of your body which will make shopping for a swimsuit that much easier. The patterns and colors of the swimsuit are going to be important. Patterns that run vertically are going to give the appearance of a thinner and longer body. Know what you are looking for and the online world becomes your best shopping companion. You can search several trendy stores and find the colors, styles, and patterns you desire and then compare prices. With a few clicks and keystrokes you can browse the swimsuitsforall one piece swimwear collection from the comfort of your home, and still feel that you're getting the best shopping experience possible.
One of the best aspects of online shopping is that you can avoid any feeling of judgment that you might feel at a department or apparel store. Sometimes sales girls don't mean to but they have preconceived notions of what is stylish. According to Oprah, nobody knows what type of trendy new one piece swimwear you will feel sexy and secure in except for you. Online you are able to experiment with style and color and look at the whole market of swimsuits without being judged in any way. All women deserve to feel sexy and beautiful so whatever swimwear allows you to feel that way should be the one that you purchase.
The online shopping process is much more custom-fitted to your individual shopping needs, which is extremely helpful, since it can be challenging for plus sized gals to feel sexy and beautiful in a world of mini sized marketing but you can ignore that propaganda online by shopping at sites that cater to women of your size. There are many of them out there.
One piece swimsuits are always sexy and trendy and never go out of style. Purchase your suit online, on your schedule and get the suit that allows for a great fit. There are no two bodies that are exactly alike which is why retailers like swimsuitsforall are trying to personalize the shopping experience as much as possible. That kind of personalized touch is imperative to finding the one piece that is going to allow you to look sexy and beautiful at the beach or the pool this summer.