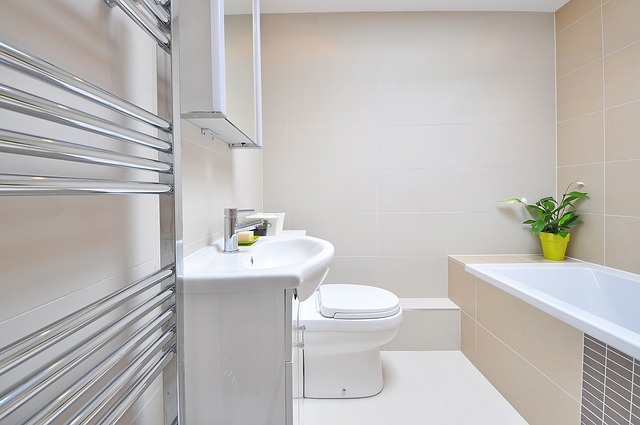 Home décor goes beyond visual appeal or choosing fabrics and colors. It is an important process that involves providing décor solutions that are aimed at enhancing the functionality and comfort of your home. Home décor gives you the opportunity to delve into different spaces and make sure that their aesthetic value, function and overall quality meet your expectations.

Transform your Home
In order for you to be able to decorate your home effectively, you need to assess the space that you have, determine your needs and choose from various options that will enable you to utilize your space. Being aware of your needs makes it easier to come up with a viable plan and design solutions.
During the process of decorating your home, you can transform your living environment positively and improve the quality of your life. Home decor has a significant impact on how you live, move around your home and use your space.
Kids Bathroom Design Tips
For young children, the bathroom is a place where they learn different activities from how to use the toilet to brushing their teeth. This is why the kids' bathroom should always be full of inspiration as they grown and develop. Decorating a bathroom for children includes different aspects of color and creativity as well as making sure that the space is well organized.
The ages of the children will help to determine which designs and concepts will be most suitable. Younger kids will typically be inspired by bright colors while older ones are more likely to be drawn neutral shades. Click here for more on Maestro Bath.
Colorful Background
An important tip for designing the children's bathroom is to make sure that the background is as colorful as possible. Neutral fixtures should be surrounded by bright and fun colors. Incorporate bright paint, wallpaper and even stickers if they will be able to adhere to the walls of the bathroom.
Durable Materials
Choose durable and surfaces that are easy to clean whenever you set up a bathroom for children. Surfaces around areas that frequently get into contact with water should always be long lasting and low maintenance. Materials such as ceramic are good options for durability and protection.
Proper Lighting
All bathrooms should always be well lit, including children's bathrooms. Adequate lighting is essential for proper cleaning and enhancing visibility for young children. Avoid the possibility of bathroom injuries by making sure that there is enough lighting for all areas of the room.
Organization
It is important to keep a child's bathroom organized as part of his or her learning process. Items should be accessible and placed within reach. An organized bathroom teaches children the importance of cleanliness and tidiness.
Affordable Designing
You can design your children's bathroom affordably as there are options that will accommodate any budget. Simple changes and accessories go a long way towards transforming the appearance of any room. Coordinating colors, mixing and matching patterns, bright shower curtain and rugs are among the simple ways to create an aesthetically pleasing bathroom.
Themes
Selecting a theme will make it much easier for you to design your child's bathroom. The theme should be based on your child's favorite things such as cartoon characters or animals. Older children can express their interests and share their ideas with you.