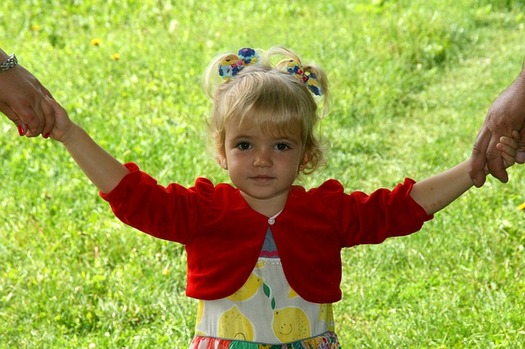 People choose to become foster parents for many different reasons. With the number of children in the US who are in need of a home at a number that's sadly high, becoming a foster parent can be a wonderful way to make a difference in the lives of others and do something that's both worthwhile and rewarding. Many couples, and even singles, choose to foster as a stepping stone to eventually adopting a child, whilst others want to offer a safe, happy home for disadvantaged children to live in. We've put together some of the most awesome reasons to consider becoming a foster parent.
Make New Friends
Often, children can make wonderful friends. With children and young people of all ages in need of a home, fostering a child can be a great way to meet people from different backgrounds and form close, meaningful relationships for life. Often, foster children will never forget the people who reached out and helped them even though they didn't have to, and many remain great friends with their foster parents, even when they grow up and have children of their own.
Do Something Meaningful
Becoming a foster parent is a selfless act that can also be very rewarding. Many foster children have been removed from terrible family situations which no child deserves to go through, and having an adult who they can call 'mom' or 'dad' or simply someone who they can turn to for guidance and look up to as a role model can mean the absolute world to them. By becoming a foster parent, you have the chance to help a child get over their past, turn their life around and become a better person and future adult.National Theatre Live: Twelfth Night 2017 live streaming movie
Path to Adoption
For couples who are unable to have a child of their own, adoption is a viable option. However, adopting a child can also be quite a daunting process, which is why many couples decide to become foster parents beforehand, with many going on to eventually adopt their foster child. If you are considering becoming an adoptive parent, fostering first can be a great way to not only form a good relationship with the child, but also improve your chances of being able to adopt.
Demand for Good Foster Parents
Last but not least, the amount of children who are in need of a loving home is not decreasing. With more and more foster children living with parents who probably shouldn't have been approved to have them, the demand for good people to become foster parents is at an all-time high. The system is definitely in need of people who are good, emotionally strong, big-hearted, loving and supportive when it comes to fostering children.
It's sad that there are so many children who are in need of loving parents and a safe home, but becoming a foster parent really can change your life for the better by helping you make an unforgettable, positive difference to the lives of the children who you take in.