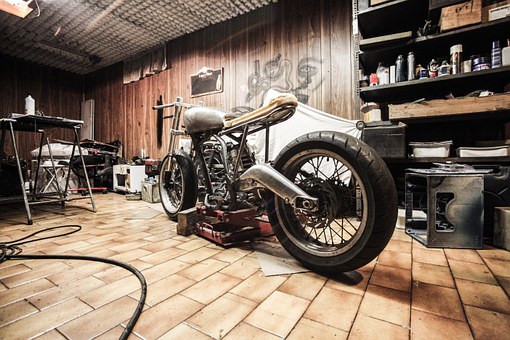 Finding the right contractor to remodel your garage can make a big difference in the type of experience and results you have. Although most contractors are hardworking and honest, there are some who may make promises they do not keep and do poor quality work. Here are some tips for finding a reputable garage remodeling contractor who will do quality work to meet or exceed your expectations.

Ask Friends and Colleagues
You can begin your search by asking friends, family or colleagues if they can recommend a good garage-remodeling contractor. This may be all you need to do to find a good local person who has done work for someone you know. If you cannot get any personal recommendations, try checking with the National Association of the Remodeling Industry and ask for a list of contractors in your area. A visit to a lumberyard in your area to inquire about contractors who pay their bills and who buy quality supplies may also help.
Talk to Prospective Contractors
When you have made a list of possible prospects, you can call each of them and ask a few questions such as:
• Will they provide financial references?
• Do they do residential garages?
• Will they give you a list of former clients?
• How many other projects would they be doing at the same time?
The answers to these and any other questions you can think of will show the contractor's reliability, availability and how much attention they will be able to give to your work. You can also find out their Better Business Bureau rating. If you are satisfied with some of the answers, you can choose three or four to meet.
Do Your Research
Now that you have reduced your list, you can put your information to use and call up former clients to find out how their project went and ask if you can see the finished product. Equally important is to visit the contractor's current job site to see the work, if job site is neat and if they respect the homeowner's property.
Get Bids in Writing
With your shortlist of contractors, you can ask for bids in writing on remodeling your garage. It is not recommended to choose the lowest bid because this could mean the contractor is using low-quality materials and workmanship. Even if you need to pay a little more, it is important that you have a good rapport with your contractor so you can discuss the work during the job.
Have a Clear Payment Process
For large projects, a payment schedule usually starts with 10 percent at the contract signing, then three payments of 25 percent over the time of the project. A final payment of 15 percent is given when you are satisfied with the work. However, payment schedules vary and you need to arrange a schedule that is suitable for you and the contractor.
For most houses, the garage is an important part of curb appeal. If you want to remodel your garage to accommodate another car, make room for storage or change it into a game room, it is important that it harmonizes with the architectural style of your house and look attractive. If you follow these tips, you have a better chance of getting the results you want.