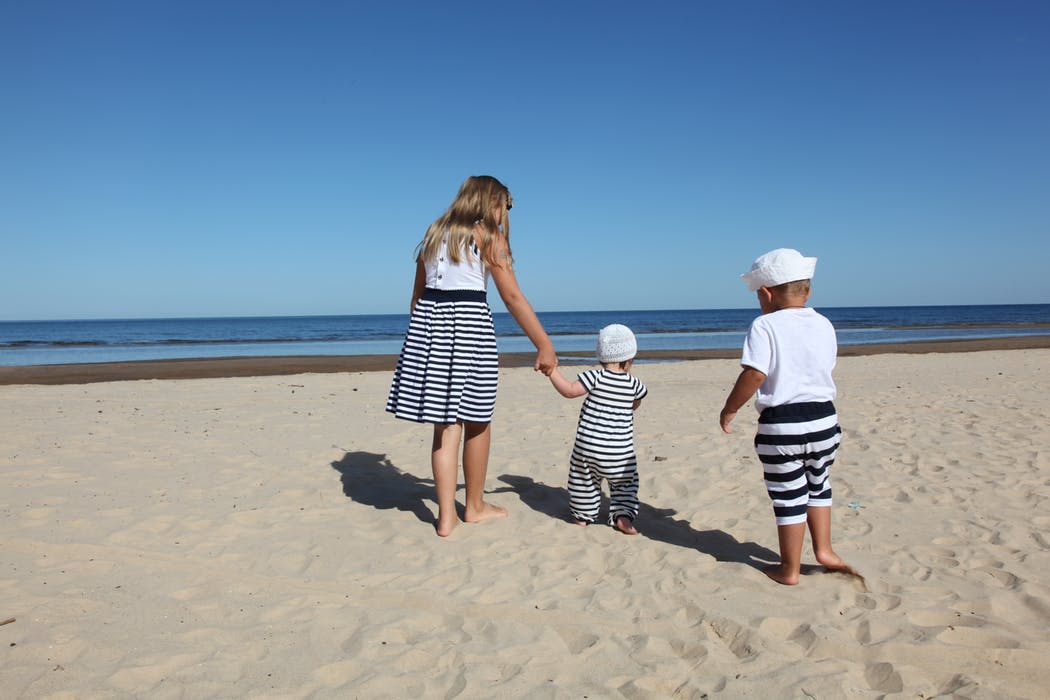 Taking a family vacation is always a wonderful thing to do, and it is something that can create the most fantastic of memories that will be talked about for many years to come, all being well. Yet keeping everyone safe and sound on vacation can be a difficult thing to do, and it can be something that puts families off going away at all. However, there are some simple things that you can do to keep everyone protected at all times and be able to enjoy your vacation to the utmost.

Give Out Contact Details
Making sure that everyone in your party has the right contact details is a great way to give yourself peace of mind and allow you to enjoy your vacation rather than worrying the whole time. Write down your phone number, the address of your hotel or vacation rental, and the phone number for the hotel too. Give this information to each child and make sure they have it on them at all times. They can keep it in a zipped-up pocket or in a backpack, for example. Older children can store the information on their cell phones. That way, if anyone does get separated from the rest of the party, they will be able to let people know where they are staying and who to get in touch with.
To make things even simpler, you can invest in some ID bracelets or custom buttons with the right information on them. This way the paper isn't going to get lost or put into a different jacket and the information will always be there.
Arrange A Meeting Point
Sometimes accidents can occur or unforeseen circumstances, for example, and you and your kids may get separated. This is especially easy when there are many crowds, and you're in a busy place – one moment the little ones are there, holding your hand and the next they have slipped away. That heart stopping feeling of realizing a child is missing is one of the worst that a parent will ever experience.
Because this can and may well happen, despite your best efforts, it is imperative that you arrange a meeting point so that they will know where to go to find you. Work out between you where it should be and make sure you are all aware of where it is and how to get there. If anyone does go missing head straight to the meeting point and they should quickly join you there. It will save you all heading off in different directions to look for one another and possibly missing each other in the process.
As well as this, make sure that all the children in your party know who they should find to help them if they are lost and can't find the meeting point. That person should be a police officer or another parent with children of around the same age.
Research The Area
When you are heading out somewhere either on a day trip or on your vacation in general, do some research before you go. You can usually do this online, or you might want to ask hotel staff about the place you're planning to go to. Make sure that it is family friendly and that it is age appropriate for the age of the children you are taking with you. There are many different potential hazards from strong currents to wild animals and plenty in between, and having as much information to hand before you go can help you make a decision about whether it's the right place for you to visit or not. At least you will be prepared.
Use Sun Block
Keeping your kids safe isn't just about protecting them from other people and dangerous places. It's about the little things too, such as factors that can easily be forgotten when you're looking forward to a vacation and a day trip as a family. Sunblock is something that can often be overlooked, but it is so important. The kids may not be a fan, but they need to be wearing it anyway, even if the day is a cloudy, hazy one – the sun's rays can still get through.
Use at least a factor 30 and remember to top up the sunblock regularly throughout the day, especially if the kids are going swimming. While we're talking about the importance of sunblock, make sure you wear some too; you won't be able to enjoy your vacation if you're sore and tender from sunburn.
Take Care Around Water
No matter how good or strong a swimmer your child is, it's never okay to leave them unattended in a pool or in the sea. Go in with them, or find someone you trust to do so if you can't swim yourself, and make sure they have some kind of floatation device if they aren't great swimmers. Even if you can't get in the water, you'll need to be watching at all times so that if something goes wrong, you can act immediately. Seconds can make all the difference when it comes to a kid in trouble in the water.
Allergy Advice
If your kids have any allergies, then let those who need to be aware of them know about them as a priority. If you're in a foreign country, then look up the right phrases to use in restaurants, for example, to explain a food allergy to make sure that no one accidentally ingests anything that makes them unwell.
Pack A First Aid Kit
It's always a good idea to have a first aid kit in your luggage, just in case an accident happens. Add some medicine too in case anyone gets sick while you're away – the more you can do to make people feel better and get them up and about sooner rather than later, the more you can all enjoy your vacation and make those special memories. No one is going to look back fondly on a vacation spent in bed sick!