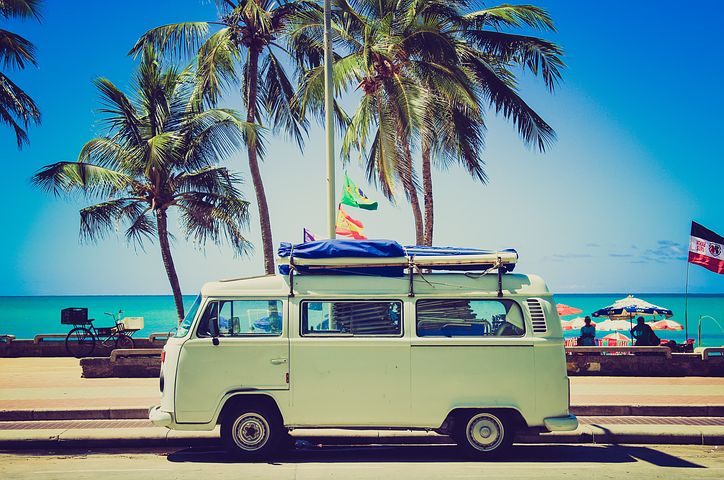 Going on vacation with the family is supposed to be fun and relaxing. It should be a chance to break away from the stress of work and the routines of home. Bond together, make memories together, and help give your kids the tools and traits that they need to thrive in a global world. More often than not, however, travel can be plagued with several dilemmas and challenges. From going over your budget to dealing with tantrums, the stresses of travel are widely varied and numerous. To reduce the stress you can experience, however, all you need to do is follow this guide.

Travel for Less
Going over your budget is an automatic stressor for any family. You need quite a lot in order toraise children comfortably, and if you are not careful, you can blow a lot of money on your trip without meaning to or even realizing. To avoid this, you need to reduce the price of your trip from the start. This means finding the best deal for flights, accommodation, and even car rental and activities on price comparison apps, and then searching for further discounts. You can get plenty of discounts on your trip by visiting BestOnlineCoupons.com, for example, allowing you to budget better.
Try to Go During the Off-Season
Offseason is the perfect time to travel for any seasoned explorer. Yes, you might not get the peak of weather, but you will enjoy fewer crowds and cheaper prices. For those who hate or cannot handle large swarms of people, this is the best time to go. What the low season is will depend entirely on the destination. Some countries high season is from November to February months, since it is finally dry and not experiencing typhoons.
You need to realize when certain countries are highly-sought after. For instance, Australia's summer is throughout December and January, so by heading to Australia for March, it will be cheaper,and you still get to experience the high temperatures of fall.
There are many high-season travel maps online, so you and your family can avoid peak seasons easily.
Find All Child-Related Discounts at Your Destination
Children are great to travel with because you can take advantage of child ticket prices or family ticket prices. These usually mean you end up saving money in the long run, as opposed to traveling together when your children are adults. Not every discount, however, is obvious, which is why you need to do your research beforehand. Knowing that there is a weekly child ticket for the public transport system can help you save money, instead of assuming there is one ticket for everyone.
Have a Day-Pack with All Your Family's Needs
Eating out will cost a lot, especially if your trip is a week or more. Instead, opt for markets and make your own food like sandwiches to bring along with you. Have a day pack on hand to put plenty of water, snacks, and other necessities like Band-Aids or sunscreen to keep the family going comfortably. Running out or needing something when abroad will mean buying it new, and if you are in a touristy area, these prices could be inflated.
Don't Try to Over Do It
Just because you might only travel once a year (or even less than that), it doesn't mean you should try to do everything and see everything when you go away on a trip. Overdoing it will only hurt your experience, cause everyone to stress out, and cost you more than you might be willing to pay. Instead, choose one big to-do item per day. For example, book museum tickets, and then wander around the area sightseeing for the rest of the day. Keep a master list of things to see and do, of course, so that if you feel like it, you can pop by.
Give Your Kids Something to Be Responsible For
Finally, to get your kids to behave when abroad, give them something to be responsible for. What that something is will depend on their age. Ten-year-olds, for example, can be trusted with either a cheap digital camera or perhaps a disposable camera. That way they can have fun taking photos and be on better behavior because they are in charge of that item.
Though you cannot rule out the possibility of experiencing stress and having things go wrong, you can reduce the chances significantly. By being under budget and enjoying your destination when it is less crowded, you can have the space you need to solve any challenge that may come your way