Exploring a place that is new to you can feel like a daunting task. There is often so much history and culture to immerse yourself in that it can be difficult to know exactly where to start. There's so much to do that one can't help but wonder, how can you plan effectively to make sure that you see a good variety of things? Especially when you're taking a cruise, whether you only make a pit stop in the Caribbean or if it's from one of the western Caribbean cruise lines, it's important that you at least have a few things to keep in mind.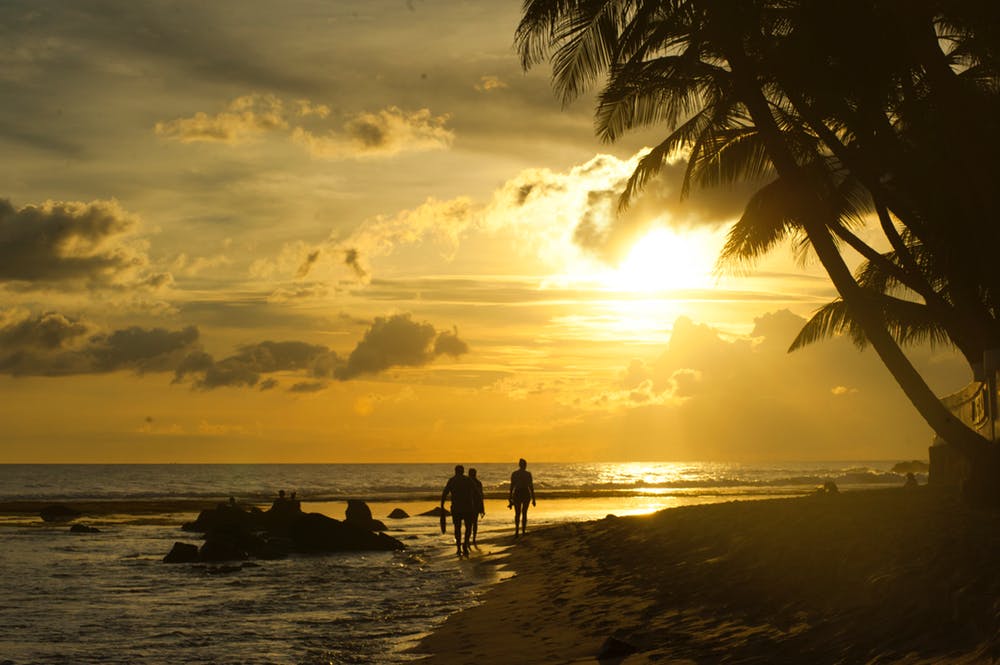 To help you with this, we've compiled a list of 7 Ways to Best Explore the Caribbean in a Week. We'll be taking a look at some of the most interesting and entertaining places to go so when you are planning your next trip, you'll know exactly what to do.
So, without further ado, here's our list:
Visit an Incredibly Old City
 Nestled in the Dominican Republic, the city of Santo Domingo is the oldest city in any of the Americas. It originated as a settlement during Columbus' time, but has since broken from the colonialist ties that bound it and now exists today as a wonderful example of the endurance and strength of the Dominican people. Taking the day to visit Santo Domingo can mean many things, but being able to take a walk through this city says a lot, whether it be the vibrant culture, historic architecture, or vibrant music scene. There are plenty of walking tours to choose from that will give you a good idea of how much there is to do in this city!
See Wild Pigs in The Bahamas
There is some incredible wildlife to be found in the Caribbean. Among many of the animals you'll come close to, the wild pigs are some of the most adorable you'll come in contact with. For those who are especially interested in getting a close-up with these unique animals, there is even a possibility to swim with them if you want! To do this, all you have to do is go to the Domino Club on St. Croix and speak with the owner—he has some wonderful pet pigs behind the club that are always willing to hang out with humans!
See the Pink Sand
Traveling to the Caribbean means that you'll be seeing some naturally tropical sights, but there is nothing quite like coming into contact with the pink sand that is found at the Pink Sand Beach. This breathtaking beach is found on Harbour Island as part of the Bahamas and is not only a great location for any photo op you might be interested in taking, but it also is a great place to just relax and enjoy the beach for a day. Bonus points if you go at sunset—the view is simply incredible!
Visit a Tropical Rainforest
If you're on vacation, you might not want to push yourself physically, but taking a hike is incredibly worth it just to see all that the El Yunque National Forest has to offer. As the US National Park's only tropical rainforest, it offers some pretty incredible heights and sights to see for anyone interested in exposing themselves to nature. Our favorite part? Getting to the top of El Toro and seeing the 3,533ft view—so worth it.
Go to Stingray City
Have you ever wanted to get up close with a stingray? Have you only ever seen them at your local aquarium? Well, visiting the Caribbean can be the time you're finally able to get close with these mysterious creatures. We recommend going to Stingray City, a well-known tourist attractions that lets you get up close and personal with many stingrays. The premise is simple: you take a boat out off of the beach of Grand Cayman and are taken to an area where a family of stingrays lives year-round. It's a wonderful way for you to see them in their natural habitat! You can even stand in the water if the conditions are right and watch them pass by!
Go to Dunn's River Falls
These mystifying waterfalls are one of the most compelling things you can see in Jamaica. Be careful, though—to get to the top of them you'll have to join a group and link arms, climbing carefully to the top. It's worth noting that when you get there, you'll be able to enjoy the wonderful pools and sights! If you want to come into direct contact with what makes a place like the Caribbean so great, you should definitely make a pit stop at Dunn's River Falls.
Swim with Sea Turtles
If going close to the stingrays wasn't as much interaction as you hoped for, you'll be relieved to know that it's perfectly possible to get truly up and close with sea turtles! You can do this by going to Barbados and taking a truly unforgettable snorkeling trip! This way, you'll not only be able to see them in the ocean, but also swim with them! This is also a great way to get the whole family (including the kids!) involved with something truly exciting.
What did you think of our list? Are there some things we missed? Some things you're looking forward to seeing in person on your next trip? Let us know what you think!