Once school is out and the summer vacation season is in full swing, there is lots of time that you will need to fill to keep your kids occupied. If you are struggling with ways to keep your kids entertained, here are a few fun activities that you can do to prevent your children from getting bored.
Encourage Creativity
Arts and crafts can be a great way to bring your kids' creative side out. Making simple crafts such as paper chains can provide multiple hours of fun and enjoyment, allowing you to get on with household chores. If you are leaving your kids alone to make a masterpiece, ensure there are no sharp pieces of equipment lying around. There are all sorts of household items that you can use as arts and crafts such as toilet paper rolls and empty tissue boxes. With no limit on imagination, the possibilities are endless!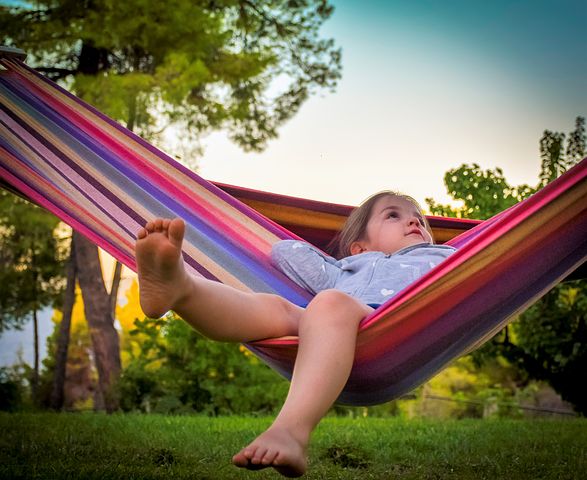 Coloring and Painting
If you have young children, giving them blank paper or coloring books can be another great way to keep them occupied. Make sure to provide plenty of crayons and felt tips so they can draw or color. If you don't mind them making a mess, painting may be another fantastic option. Letting your child's imagination run wild can give them the freedom to express themselves. Also, any creations they make can be stuck on your fridge or a wall to show them how proud you are of their work.
Use Music
If your kids love to dance, why not put on some music, and encourage them to come up with their own dance routine? There are plenty of music games that you can play too, such as musical statues, which involves everyone dancing until the music stops. Musical statues can be enjoyed by adults too, meaning you can play the game as a family. If you have household chores that you need to get on with, ask your kids to make up a dance routine that they can perform for you once you have finished.
Board Games
Board games that your kids won't need much help with can be incredibly useful in trying to keep your kids occupied so you can get on with cleaning and other duties. Try to refrain from using difficult board games like Monopoly, unless you have an older child there to help teach the younger ones how to play. There are a variety of card games specifically designed for kids that they may enjoy playing too. If you don't have any board games on hand, you can teach them various games that don't require any equipment or materials such as SimonSays, or I Spy.
Play Outside
Once the summer vacation has begun, there are more reasons than ever to head outdoors with your kids. Getting some fresh air and exercise can be hugely beneficial, ensuring you all get your dose of vitamin D. There are tons of sports that your kids can play outside such as football, playing on a trampoline or playing fun games with each other such as hide and seek. If you have a large garden, you may want to purchase an inflatable swimming pool that can provide hours of fun filled entertainment for your kids.
Funny Pranks
There are tons of funny and harmless pranks that you can play on your kids to keep things interesting over the summer vacation. Many kids love humor, so playing hilarious pranks on them can be another way to prevent boredom. Whether it be covering tape over the remote or placing a fart scented candle in the home, it will be hard for you not to laugh! You can discover more unique and quirky scented candles that can be a great gag gift for your kids or other members of your family.
Movie Night
Drawing the curtains, dimming the lights and arming yourself with a wide selection of films and tasty snacks will mean that you are all ready for a family fun movie night. Once the day is over, you will want to have entertainment options for your kids at night. Therefore, having a film night can be a great way to bond as a family, allowing you all to watch some exciting and entertaining flicks. You will need to pick movies that are age appropriate and some level of compromising may be involved to ensure you all enjoy the film.
Fun Day Out
If you live in a town or city, there are tons of fun activities that you can do as a family. Whether it be visiting a local museum or amusement park, many attractions are designed especially for kids. If your kids are into history, consider natural history museums that are filled with exciting exhibits on dinosaurs and Egyptian mummies! If you are on a budget, you can have just as much fun visiting a park with your kids where you can bring along a tasty picnic for you all to enjoy.
Summer Camp
With a range of summer camps that cover all sorts of topics, you are sure to find a summer camp that will interest your child. Whether they love to play sports or learning new languages, you can be certain there is a class or camp available to allow them to hone in on their passions. Summer camps can be a fantastic way for your kids to engage and make new friends. Many schools provide summer camps or programs, so ensure you contact your kids' school to check what sort of classes are available. Make sure to start your search as soon as possible as places can fill up very quickly. Thinking of activities and games that your kids can play will ensure they stay entertained throughout the summer vacation season. While the thought of having to keep your kids occupied throughout the whole three months can seem daunting, having a plan in place and arming yourself with some summer strategies can make a big difference and ensure your kids are in for a fun summer ahead.