It's hard not to lose your cool with all those deadlines and paperwork. Between taking care of your kids' school drop-offs and deciding what to cook for the day, it seems impossible to find some time for yourself and relax for a change. However, preserving your well-being should be the number one priority on your to-do list. To help you keep your mom-sanity, we've gathered a list of five things you can do to treat yourself – read on to learn what they are.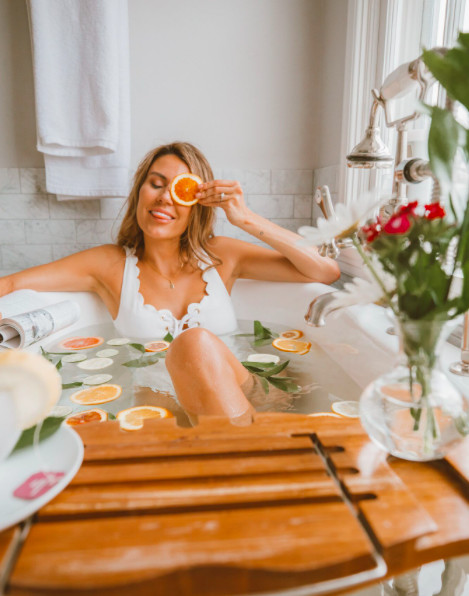 Spend some time with your little ones
Not only do our phones turn our attention to browsing through social media and other time-consuming activities, but they also result in us tuning our kids out. That is why you need to make a habit of leaving your work where it belongs – in the office! Promise yourself that once you get home, you'll shift all your attention and energy (no matter how little you have left) to playing with your children and listening to them. In the blink of an eye, your children will grow up, so it's better to give it all you've got and spend as much time as you can with your little ones – one day, you'll be thankful you did.
Treat yourself to a relaxing spa treatment
Stressful, long work days, and busy, hectic schedules often get the best of us, leaving us feeling drowsy and worn out. Sadly, overworking is not a rare sight, especially in Hong Kong, where working mothers face tremendous workload and see working overtime as the only option. That's why it's so important to recover our strength and recharge our batteries in the best way possible. A great way to give yourself a pat on the back for a week of hard work is to treat yourself to a luxury spa treatment in Hong Kong – not only will you feel instantly rejuvenated, but you'll also provide your body with the much-needed rest, enhancing your feel-good factor.
Find some time in the day for self-care
Taking care of yourself is crucial for preserving both your mental and physical wellness. Some would say that finding some time in the day for yourself is "selfish" and that it's your responsibility as a working mother to spend as much time as possible with your kids. However, there is nothing selfish about taking care of yourself. Whether it's soaking in a hot bubble bath, going on a romantic date with your hubby, or simply taking a day off to binge watch your favorite series – do what you must in order to relax and recharge your batteries.
Try family fitness with your kids
Exercising together with your children is a great way to spend some time with your kids and stay in shape. For many working mothers, exercising is a self-care savior in its own right, and for good reason, too. There are a lot of benefits that come with regular workouts, and they can act as a great stress-relievers. Give the interval training a try – do jumping jacks, planks, and push-ups, and take a break between intervals to tend to any needs your children may have. A good session of family fitness will help bond with your little ones and tone those legs, too!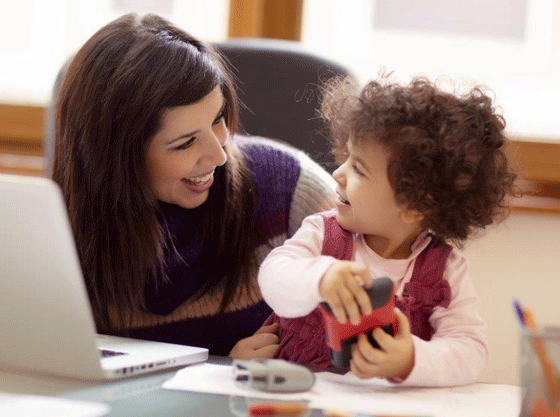 Go on a shopping spree with your bestie
We all deserve a little indulgence from time to time, so why not use your free time to go shopping? Call up your bestie and treat yourself to that pair of jeans and that skirt you've been eyeing for a while, too! There is a popular saying: "When the going gets tough, the tough go shopping" – and it's hard to disagree with this statement. Shopping is an effective way of relaxing, and a harmless mood booster when you're feeling stressed out. However, you don't need to spend a lot in order to feel better – simply decide on the amount you're planning to spend and be sure to bring cash to avoid overspending. Motherhood is tough – no one can argue with that. However, by using the tips above, you can find your "me time", put your work on pause, and give yourself a well-deserved break.