Buying clothing for your children can be expensive, especially when they seem to be outgrowing everything mere months later. So, you likely try to find good-quality pieces on sale or engage in the practice of handing down items to younger children.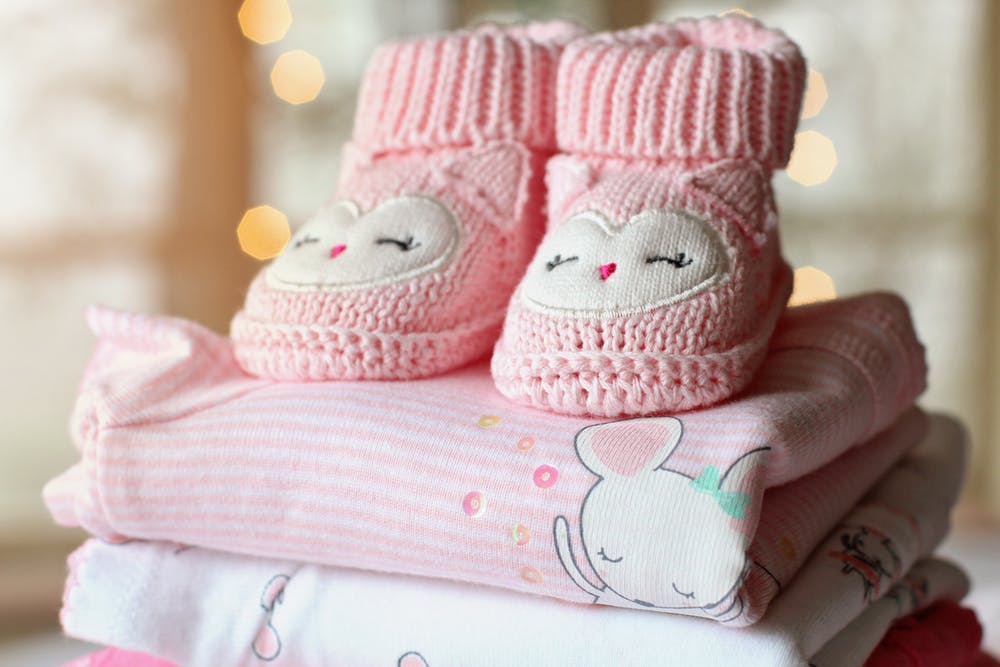 Although you probably don't want to invest a lot of money into clothing for your kids, you might want to consider buying a few pieces of Merino wool clothing for the upcoming cooler seasons. And if you're concerned about spending a lot on something your child can only wear a few months out of the year, don't be. Merino wool clothing can actually help you save money in the long run, especially if you have more than one child.
Still not convinced?Here are some great reasons to consider incorporating some Merino wool pieces into your kids' wardrobe.
1. Perfect for Any Fall or Winter Climate
Your kids can comfortably wear Merino wool more often in varying temperatures during the fall and winter, without you having to worry about thembecoming too cold or too hot. For extremely cold days, the fabric can be layered creating extra-insulated warmth. And there's a bonus: If you happen to live in an area where it stays a bit warmer during this time of year, your kids can also wear Merino wool due to its self-regulating temperature feature that wicks water and sweat away and can cool the wearer down.
2. Wash Less OftenWith Great Results
Although you might think Merino wool care is going to be complicated, it's not — which is a benefit to any mom. You simply turn items inside out, machine wash in warm or cool water on a gentle cycle and tumble dry on low. Also, there is no need to add bleach or fabric softener. The fabric does not stretch or sagand it can be worn an astonishing two to three times between washings. Also, it is so durable that even after many wears and washes in the washing machine, each piece still comes out looking like new. This also makes it a perfect choice for large families that can hand each piece down as children outgrow them.
3. Merino Wool is Comfortable and Safe
If you're worried about your kids complaining about the itchy texture of Merino wool clothing, don't. Some people compare how it feels against the skin to find fabrics, such as silk and cashmere. Imagine a super comfortable fabric that can handle the all of the day's adventures, and requires very little in the way of care. This is exactly the kind of fabric you want your little ones in. This amazing fabric is naturally anti-wrinkle, anti-staticand stain resistant. It's also flameproof, durable, non-allergenicand it can help reduce the symptoms of eczema.
4. Merino Wool Has Less Odor
Not only does this wool keeps your little one warm — or cool — and dry in any temperature. It is also antimicrobial and contains moisture wicking properties to help keep kids' body odors at bay.
5. It's Sustainable
The sheep that make Merino wool are shorn up to two times per year. Once they are shorn, theywill grow a new coat. Couple that with the fact that this wool clothing doesn't have to be washed as often as other fabrics, and you have a positive impact on the environment.
6. It's Perfect for Staple Pieces in Your Kids' Closets
Merino wool clothingis perfect to purchase as a key staple in your child's wardrobe. Wardrobe staples aren't only articles of clothing that are versatile. They are also those that you can wear over and over again without people noticing you're wearing the same thing. Merino wool clothing is lightweight and perfect for layering other pieces on top of or under each wool piece. In effect, your children will likely need less items because of the layering ability and versatility of the Merino pieces.
7. Merino Wool is Easy to Store and Keep Looking New Moms always want their kids to look their best, and Merino wool can deliver. This wool has fibers that feature elasticity, so it bounces back from being worn, washed, foldedor hung. It also is an anti-wrinkle fabric, which is perfect for a busy mom.And since it doesn't stretch or sag, you will end up with a brand-new looking piece every time — whether you are pulling it out of seasonal storage, the washing machine, your kid's closet or drawer.