For many parents, choosing the right type of childcare is a difficult decision. Leaving a child with someone else for any reason can stir up a mixture of emotions, with grief and relief and concerns about safety, security and expense combining to create a maelstrom of stress for all types of parents in all types of situations.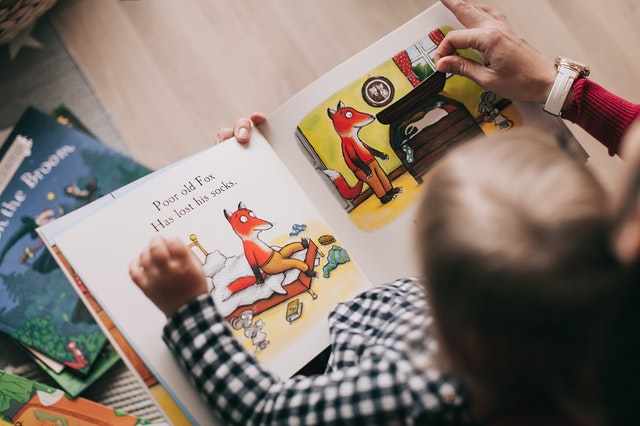 There are several childcare options — from daycares and preschool to family members and professional caregivers — but few are truly affordable and all come with associated disadvantages. This doesn't mean that they don't all have advantages, as well, but it does suggest that choosing one over the other is not always easy or obvious. In this article, we will focus on one possible childcare option: the au pair.
What is an Au Pair?
An au pair is a person between the ages of 18 and 30 who leaves his or her home country to live with a family in another country in order to assume childcare responsibilities. In exchange for their childcare services, au pairs are considered a part of the host family and exposed to their language and culture for a set amount of time. There are strict policies governing the au pair program, making au pairs very different from live-in nannies. For one, au pairs receive a stipend, not a salary. Their maximum working hours and their duties are dictated by country-specific laws, and they frequently need to obtain a visa in order to work. The responsibilities of live-in nannies, on the other hand, are more easily amended; contract details regarding the work environment can be crafted to include any number of conditions as long as parents abide by local labor laws.
Here are the four most important things for parents to consider when hiring an au pair to care for a child:
Immigration Concerns
In the United States, the au pair program is regulated by the U.S. Department of State and considered a foreign exchange program. As such, there are strict requirements concerning entry into the U.S. Most au pairs enter the U.S. with a J-1 visa, but there are many different types of work and study visas with many different types of requirements. For instance, J-1 criteria are different from EB-2 criteria which, in turn, are different from EB-1 criteria. And this is just in the U.S.! Other countries may require their own types of visas, making it necessary for prospective host families to get good information regarding the exact type required at the start of the au pair process so that resources and time aren't wasted.
Host Family Responsibilities
Hiring an au pair requires a lot more than money. As mentioned, there are guidelines covering what host families are expected to provide an au pair. Before parents decide to go the au pair route, they should sit down and discuss whether they are up to having a stranger (at least at first) living in their house for a year, eating their food and sharing their personal space and belongings. Much like exchange students, au pairs are guaranteed room and board and must have access to common amenities such as bedding, towels and toiletries. They must also attend classroom instruction at a local college/university, requiring that families give them time away from their childcare duties. Other considerations, such as how to manage house rules, differences in food and personal habits and socializing, mean parents must determine if au pair childcare is worth the added stress of having another person underfoot.
Experience
Of course, parents still need to vet specific au pairs before they allow them into their home. Being part of an au pair program doesn't automatically mean an au pair is the right person for any family. Au pairs come with different life experiences, educations and values. As with any caregiver, parents need to carefully review the experience of each potential au pair and choose the one who they believe will most adequately and lovingly take care of their child.
Cultural and Communication Differences
An au pair will necessarily speak a different first language than his or her host family and have differing cultural norms and expectations. While this might seem an exciting opportunity for families to promote cultural diversity within the home and expose their children to another language, it can also prove frustrating if communication skills don't prove adequate. This is especially true in the beginning when parents just want to know that their child caregiver can operate appliances and knows what to feed their child for breakfast. Whether an au pair is the right child care option for a family will depend on these things and more. After all, childcare is an immensely important decision, one with lasting ramifications that far exceed its expense or its convenience!