Whether you are just starting your own family and you need to transform your backyard into a safe space, or you have recently movedand your new yard is not exactly conducive to play, you have come to the right place.
Creative outdoor play is crucial in the development of little fingers, toes, and, in fact, all the muscles in your child's body, and making sure you have a fun and engaging backyard is a surefire way to get your kids moving.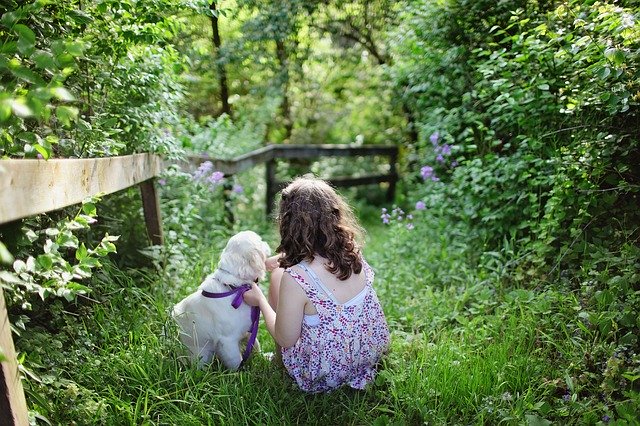 Now, you may just think that purchasing a swing set and maybe a slide for good measure is sufficient, but there are so many more exciting ways that you can make this space more interactive for your child.
From creating water play stations to choosing the right plants to clearing trees for additional space, keep reading to discover how you can create a kid-friendly backyard without blowing your budget.
Create more space
Of course, you cannot magically make your backyard bigger, but you can make it feel more spacious. If your outdoor space is full of trees, bushes, and overgrown plants, now is the time to start clearing.
You do not need to get rid of all the trees, as a few can be used for climbing and creating fun hiding spaces (think weeping willows), but too many will simply overcrowd the space. Head to Farming Hobby to find the best electric chainsaws on the market and get sawing.
Don't forget to keep any leftover wood, as you can use this either to heat your home or to create a fun balancing obstacle course for your kids.
Add sensory elements
Both water and sand can provide hours of endless entertainment for your kids, allowing them to explore their senses and get messy. You could make your own sandbox or purchase one if you are not a massive DIY fan. Then all you need are a few scoops or shovels, some buckets, and a few construction vehicles, and you are good to go.
For the water element, you could create a water fountain, buy a water table, or even just set up a toy car wash. It really doesn't matter what type of water feature you choose, as kids love all water play.
Make a chalk wall
If it isn't already, chalk should be your new best friend when it comes to entertaining your kids outside. The beauty of chalk is that it will simply wash away in the rain, so your kids can happily draw on anything and everything they want in your garden while you rest safe in the knowledge that it will all be gone with a quick blast of the hose.
If you are feeling particularly crafty, you could even create your own DIY chalk wall on a piece of wood or perhaps on the side of your garage.
Choose some kid-friendly plants
Kids are never too young to start developing a love of gardening, and helping them to learn about where fruits and vegetables come from can be really useful in getting them to eat more healthily.
Try planting a variety of fruit-and vegetable-bearing plants such as strawberries, tomatoes, peas, and runner beans.
Although you want your backyard to be as kid-friendly as possible, don't forget that you, as parents, need an enjoyable outdoor space as well. Make sure that you leave room for a relaxing chill-out area where you can put your feet up and enjoy a nice glass of wine.