The kitchen is a great place to spend time with your family and bond with your kids. Getting the kids involved in cooking or baking is great fun, but kitchens can present some hazards for the little ones. High shelves and counters, breakable dishes, sharp knives, and toxic chemicals will cause you to worry about your kid's safety in the kitchen. With a few changes to the design of your kitchen, you can make it a kid-friendly space that the whole family can enjoy safely.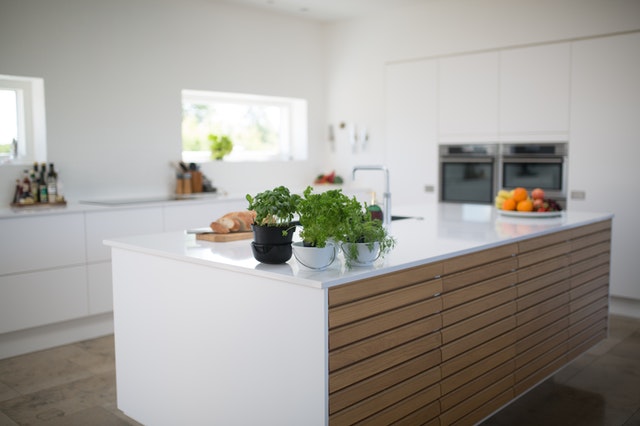 Install an easy-access pantry
While you may not want your kids digging through cupboards full of glass jars, installing a pantry that's just for them will give them access to kid-friendly snacks whenever they want. Include it as part of your kitchen makeover in Knutsford and choose a low cupboard, that is easy to open. Stock it full of healthy snacks like granola bars, trail mix, fruit cups, and homemade baked goods. Not only will they feel special, but they also won't need to bug you every time they are hungry.
Put kid's dishes in reach
Kids and breakable glasses, plates, and bowls do not mix. That's why your kid's dishes are likely plastic or something similar that won't break. Give them a drawer, complete with their cutlery, cups, and dishes so your kids can serve themselves. If they want some cereal or a cup of juice, they can quickly get everything they need. Just make sure to put things they frequently have on the bottom shelf of the fridge so they can reach that too.
Easy to clean fabrics and surfaces
Your kids will make a mess in your kitchen; it's inevitable. Realistically, you'll likely spill things as well, so your kitchen should be full of easy to clean surfaces and materials. Choose durable countertops and cooktops that are not porous and won't stain easily. Porous surfaces can tend to soak up the colors of things like ketchup, tomato sauce, beet juice, and wine. Laminate is always a good option since it's straightforward to clean or quartz. Another good tip is to use fabrics on your chair cushions, which are meant for the outdoors. These materials are typically liquid-resistant and easy to clean off if there's a mess.
Get some step stools
Cooking and baking with your kids is a great way to bond and get them away from the TV for a bit. Unfortunately, they can't reach the counter, and therefore you need a solution that helps them grow a few feet. A sturdy step stool is a versatile option that allows them to reach any higher surface that they need to, whether they are helping you knead the dough, or stirring a bowl of cake batter. It can also give them a boost for when they are washing their hands before dinner. You can use the same stool in the bathroom for hand washing and teeth brushing. Many stools will fold up flat, making them easy to store in a closet when you're not using them.