Are environment-friendliness and carbon labels equally important for foods as well? Yes, it is. According to a survey, two-third parts of consumers support this leveling of carbon dioxide on food products. That is why some of the responsible manufacturers of drinks and foods have started specifying carbon levels on the food package. The carbon dioxide equivalency is crucial to maintain the food standard as well. So before buying any random product now, you can major the level of carbon available on that food easily.
If you are a food lover, you should get information about your favorite dishes' carbon levels first. Now the question is how to figure out the carbon level? Well, I thought that you need to know its ingredients' CO2 producing capability. Along with that, you need to concentrate on the cooking method, too, as it also produces CO2.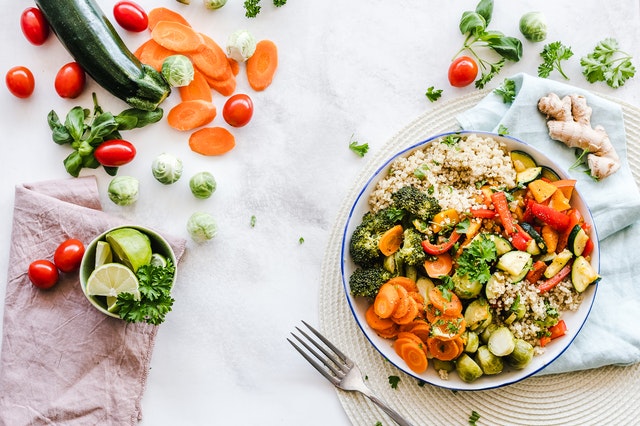 So let's check out the carbon levels of these delicious dishes.
Note: 4 people can easily survive on these recipes.
Roast Dinner
How can we ignore the classic combination of Yorkshire pudding and roast beef? You need beef, potatoes, carrots, eggs, and broccoli with milk and white flour to prepare this dish.
These ingredients will emit 27,483.18 g CO2.
The cooking method includes 531.1 g CO2.
So the carbon level is 28,014.28 g CO2 that is equivalent to 140 kilometers of car driving.
Fish and Chips
Another lip-smacking fast food of the UK that is also popular as a takeaway dish. This one is so demanding that people have started making it at their home. But do you know what the carbon footprint of this seaside classic is? Let's find out.
If you want to prepare this recipe, you need potatoes, eggs, cod, olive oil, lemons, wheat flour, and peas.
So the ingredients include 2874.6 7 g CO2.
The cooking method includes 740.4 gram CO2.
So the total CO2 level is 3615.07 g. That is equivalent to 18 km of car driving.
Cooked Breakfast
Can you imagine surviving without cooked breakfast? Even on special occasions, we love to give a treat with a fully cooked delicious breakfast. If you want a creative food lover, you can include anything, and everything, starting from plump sausages to crunchy toast or even protein-packed eggs. Sometimes we love to add juicy tomatoes as well. So if these are your favorites, you should know the carbon level of this cooked breakfast.
If you include pork, tomatoes, beans, potatoes, bacon, mushrooms, eggs, and bread in your breakfast, this will be the carbon level.
All these ingredients include 5538.13 g CO2.
If you cook these ingredients, you will have to face 209.3 g of carbon emission.
The total carbon level is 5747.43 g, which is equivalent to 29 km of car driving.
Spaghetti Bolognese
Who doesn't love this mouth-watering Italian dish? We usually include beef mince, tomato passata, pasta, garlic, cheese, olive oil, celery, chop tomatoes, carrots, and onion.
So the ingredients include 15581.34 g of CO2.
The cooking method includes 209.3 g CO2.
The total carbon emission is 15790.64 g, which is equivalent to 79 km of car driving.
How to reduce the carbon level?
Always try to use low CO2 level foods like chicken instead of lamb or beef.
Try to buy locally grown foods and reduce taking dairy products and meat daily.
Try to reduce food waste as well.
Keep in mind that you should always make healthy choices after thorough research when it comes to food. After all, health is our wealth.