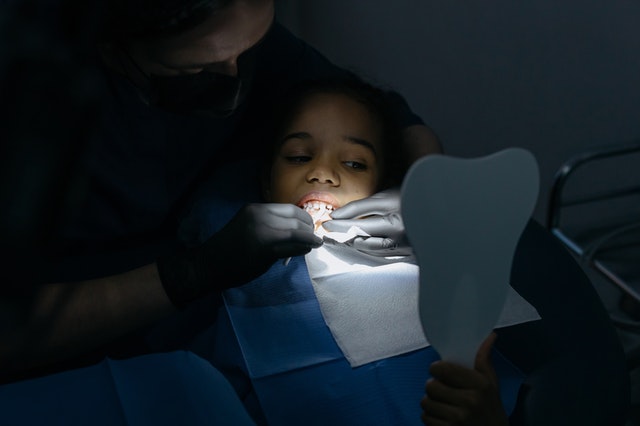 Although dental health is extremely important for overall health, making a trip to the dentist can often result in stress and anxiety for patients for a number of reasons. These can include things like being afraid of pain that may be caused by dental procedures, feeling insecure or judged by the dentist, financial concerns, and more. "Our office offers several amenities to keep you comfortable while you're under our care. And as soon as you walk through our door, you'll be greeted by friendly faces," says Rodney Baier, DDS, a dentist in Sandy Springs. When choosing the right dentist, it's important to take a look at some of the determining factors that will ensure that you feel at ease during your visit.
Check Credentials 
Dentistry is a specialized medical field that requires completion of four years of dental school before receiving a DDS (Doctor of Dental Surgery) or DMD (Doctor of Dental Medicine) degree. In the United States, it is mandatory that all dentists must be a graduate of a dental school that has been accredited by the American Dental Association (ADA). Additionally, all practicing dentists must fulfill individual licensing requirements of the state where they practice dentistry. Performing a search of all ADA dentist members in your area is a quick and easy way to ensure your dentist is trained to perform procedures.
Scope Out Cleanliness 
As a medical profession, most patients would expect a dental office to have a clean waiting room that is free of offensive odors, trash, and debris. Additionally, dental workers and businesses are legally required to comply with certain sanitation and cleanliness guidelines. In 2016, the Centers for Disease Control published a document outlining the best practices for safe care in preventing infection in dental settings. All ADA-accredited dental practices are required to follow certain standards when it comes to sterility of instruments, avoiding cross-contamination of work spaces, and more. If you are ever unsatisfied with the cleanliness of your dental office, it's best to trust your gut and walk the other way!
Look for Offices that Go the Extra Mile 
Over the past several years, a number of dental offices have stepped up their game when it comes to making patients feel at ease. For those who find going to the dentist a nerve-wracking experience, many offices have implemented a "comfort menu" for patients to choose their favorite items to soothe their worries during their visit free of charge. Most comfort menus include items like calming essential oils, warming neck pillows, blankets, or headphones with music to provide a relaxing, stress-free visit.
Perform a Cost Analysis 
The high cost of dental care can often be a determining factor in whether or not patients seek out prophylactic dental procedures like routine teeth cleaning, radiographs, and more. In an article posted by CBS News, 69% of the people interviewed who did not receive routine dental care said that cost was the number one determining factor in that situation. Before selecting a clinic, it's a good idea to look into the cost of procedures as well as ask about any alternative payment methods like payment plans, acceptance of medical credit cards, or discounts based on income.
Be Ready for an Emergency 
Most dental offices are not equipped to handle dental emergencies outside of normal operating hours, but it's always good to familiarize yourself with the office policies in the event that you suffer a dental emergency. The ADA recommends that all dental offices have a written action plan in the event that a patient suffers an emergency situation and some states require offices to have emergency medications on hand. When an office can clearly communicate their policies to patients, it's usually a good indication that you are choosing a quality dental care facility.
Read Patient Reviews 
It seems like everyone is quick to offer up their two cents when it comes to online reviews these days, and the same is true for dental practices. In one recent article, it was determined that 91% of people utilize online reviews regularly and up to 84% of people equate their trust in online reviews to that of a trusted friend or family member. Although some online reviews have a reputation as being biased, the majority of reviews are honest recommendations by patients with real experience at the practice.
Ask About the Technology 
As with any other medical field, advancements in dental technology are evolving every day. Almost every dental office is equipped with technology like ultrasonic cleaning, sterilization equipment, and radiology but even more technological advancements like virtual reality, telemedicine, and artificial intelligence have recently come on the scene to improve the future of dentistry. Before choosing a new dentist, ask them about their equipment and plans for the future to make sure they are using the latest, up to date technology.