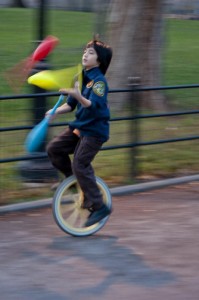 We had the pleasure of meeting this Awesome Kid in Central Park this holiday weekend.
Shun is a self-taught one man circus act. He juggles, rides a unicycle, plays the conga, and has the sweetest demeanor of any 9 year old we have ever met.
He will be performing at Madison Square Garden this week at the Knicks game!
Photography by Andrew Adler