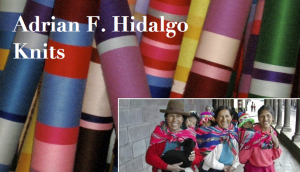 Adrian F. Hidalgo hand knits the most luxurious, delightful, super soft baby clothes. His collection includes booties, hats, blankets, sweaters, capes, mittens and gift sets for preemies, newborns & children of all sizes.
The line uses the very best of fibers from highland wools to luxurious Baby Alpacas, one of the softest fibers on earth. In addition, they also use cashmere & merino wool blends from Italy. All which are safe for children and easy to care for.
What really captures our hearts is that Adrian F. Hidalgo is part of the CITI Community, which last year donated over 2,500 items to preemies and newborns! This year they are focusing on making blankets for terminally ill patients entering hospice care.
A handmade item of this quality makes a wonderfully personal and intimate gift during the holidays! We just ordered a hat and scarf!!!!
Please visit the website here at Adrian F. Hidalgo