Your wife—or your mother—may try to downplay gift giving on Mother's Day, but, the truth is, they really want to be treated to something special. While dinner and flowers are a nice standby, why not try something new this year that really stands out and, consequently, makes her feel loved? For a truly personalized gift that every mother deserves, try a custom-made wine gift basket for the mother in your life.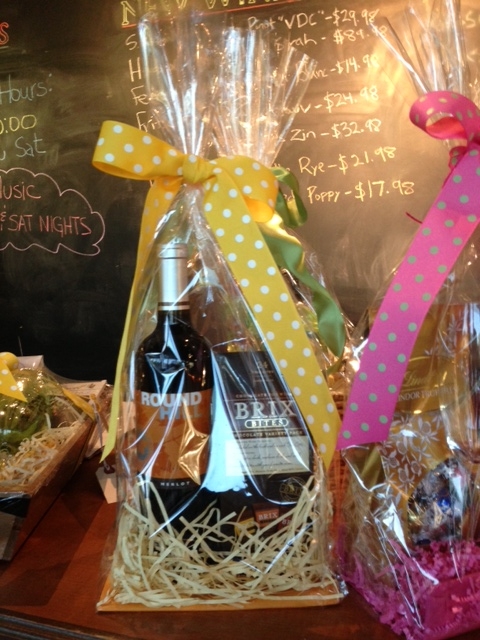 The Wow Factor
Gift baskets filled with goodies delight the senses with their grandeur and presentation. A wine gift basket, in particular, offers a thoughtful gift that is designed for her alone to enjoy (or perhaps with you, if you're lucky). These baskets can be tailored to the specific tastes of the individual receiving them for a highly personalized touch.
For example, if the mother in your life prefers red wine to white wine, or a certain region over another, you can customize the contents of the basket accordingly. Or, choose champagne for a truly celebratory touch. Regardless, a wine gift basket invites her to sit back, relax and enjoy a moment to herself.
Something for Everyone
The beauty of a wine gift basket—particularly a custom-made one—is that you can fill it with whatever items you choose. Alongside wine, why not add other food items or accessories that are the recipient's favorite? Chocolate, for example, is an obvious choice, and one that is a complimentary companion to red wine, in particular.Other ideal food choices include, but are not limited to, the following:
Fruit
Candies
Nuts
Cheeses
Crackers
Wine glasses and other vintner accessories such as corkscrews, wine tags and coasters make thoughtful additions to wine gift baskets as well. Finally, because baskets are often associated with picnics, items such as napkins, decorative tea towels and lightweight blankets are also a nice touch.
Have it Delivered
Everyone loves the element of surprise, at least when it comes to receiving a gift. Having a wine gift basket delivered, rather than delivering it yourself, is part of what makes this type of gift special. Indeed, imagine the mother in your life hearing a knock on the door or the doorbell ringand having the deliverer ask for her by name while presenting the basket to her; this feel-good experience is like no other.
To this end, many wine gift baskets can be ordered online and designated for shipping and delivery in several days' notice—or even overnight, in some instances. Online ordering also makes customizing a basket easier as the items can be conveniently viewed and added to your cart at the click of a button.
The Bigger the Better
Although any size of wine gift basket is meaningful, whether it is filled with one bottle of wine or five, a large basket—at least physically—will be more impactful. Even if one or two bottles are included in a large basket alongside other small gift items, the sheer size of the visual display will make a splash. Despite what your mother told you, size does matter when it comes to her gift. Plus, doesn't the mother in your life—and every mother—deserve it?