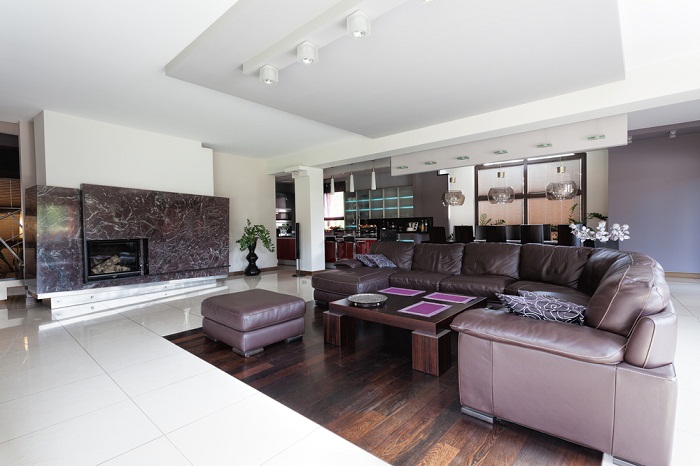 When thinking of the home interior you want to have for your home, it is important to keep in mind that the furnishings will suffer a lot of wear and tear once children come into the picture. It is thus vital to ensure that the home interior is durable and can withstand this wear and tear while still remaining fabulous. Here a few tips of how to ensure this.

Choose a no-fuss look
When selecting your home interior, you should opt for a look that has clean lines while remaining casual and comfortable. As such, you should aim to avoid chairs and couches with skirts as they attract dust, pet hair and dirty shoe prints, while going for exposed legs. Contemporary pieces or vintage items that are slightly weathered will survive the ravage that children may mete out on them much more readily than pristine new items or precious antiques. The key thing to remember when it comes to your decorating style is to keep it as low-maintenance as possible.
Incorporate colors, patterns, and texture
For a durable home interior, it is best not to go for a white couch or other furnishing. You should instead go for vibrant colors, as well as patterns and touchable texture. These will help camouflage stains and spills that are bound to happen with children around. This also applies to floors and walls as children can cause havoc on them as well. You could choose a dark-colored rug for the floor and a subtle color wash for the walls. The advantage of area rugs is that they protect the flooring from children, and are easy to clean once they get dirty.
Go for indestructible materials and finishes
Opt for heavy fabrics that have a flat weave as they are more durable than looped or lightweight fabrics. You can go for materials that are easy-care and practically stain-proof such as vinyl, denim, twill, felt, or wool. Check whether these fabrics have synthetic fiber added to them as this increases their toughness.
Another good fabric to go for is leather, especially for your sofas. A leather sofa is easy to maintain since you can easily wipe it clean with a simple paper towel. It is also very durable and elegant, and becomes softer and more pliable with time as it experiences regular wear. For the kitchen and dining room chairs, ensure the fabric is laminated in order to protect it from spills.
When it comes to flooring, ensure that it can be cleaned with a damp mop. Materials that work well include wood, tile, linoleum, and laminate. If you opt for wall-to-wall carpets, ensure that their tones are medium-to-dark, and that they have a finish that is stain-protective.
Designing a hard-wearing home in readiness for family life can be easy and also fun. The main thing to remember is to go for durable materials that are also comfortable. When properly done, your home will not only be family-friendly, but also welcoming and attractive.