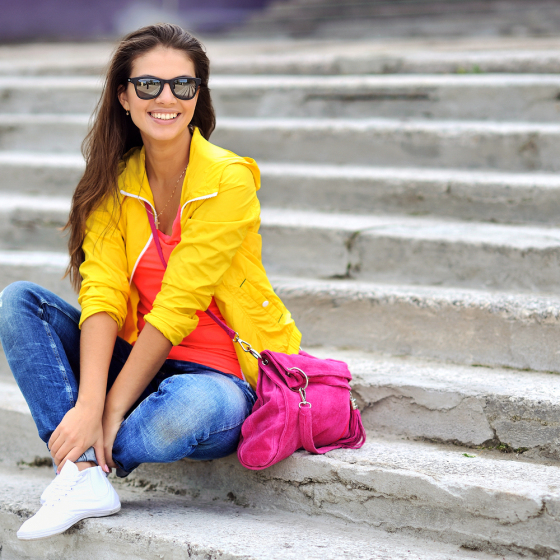 Let's face it: Canadian winters are harsh. Fortunately, with the right women's jackets, boots, hats and gloves, winter's chill doesn't have to get the best of you. Check out the tips below to help you find the perfect coat for you.
Lots of things should be considered when it comes to finding the perfect winter coat, but the very first thing a woman should ask herself is this: Will this be my only coat? This may seem like a strange question, but it's important to consider this. If you are going to have only one winter coat, you'll probably need one that is going to take you from work to the weekend. However, if you are going to have one jacket for work and one for more casual wear, you can be more specific with what you buy.
Next, you'll have to consider the level of warmth the jacket needs to have. If you only intend to wear it while walking from your parking spot at work to the lobby, you won't likely need the same level of warmth that you would need if, for example, you intend to wear the jacket while walking the kids to school, etc. Similarly, you'll need a warmer jacket if you take public transit to work over what you'd need if you drive to work.
Do you prefer wool, or down-filled coats? Ideally, a woman's wardrobe would contain one of each, but that's not always possible. Both provide warmth, but there are some differences. Wool coats are usually heavier and have a more formal feel. Down-filled coats are lightweight and often waterproof, a feature that most wool coats are not. It just depends on what you like and where you plan to wear the jacket.
A final important consideration is the quality of the coat. A good coat is an investment piece and it's something that you should be able to wear year after year. This is not a time to skimp on your budget. Spend as much as you can afford on a well-made, sturdy jacket that will last you season after season and you'll actually end up saving money in the long run.
What constitutes the right winter coat for you is subjective. It depends on where you plan to wear it, how you need it to perform, and whether it will be your only jacket. But the biggest consideration you should make when choosing a winter jacket this year is what you like. If you find a jacket that you love, that makes you feel great and meets your needs in terms of warm and utility, it's the right jacket for you. And don't forget to accessorize your new jacket with some fabulous accessories! Who says you can't look great in the winter time? Companies like Point Zero have you covered.