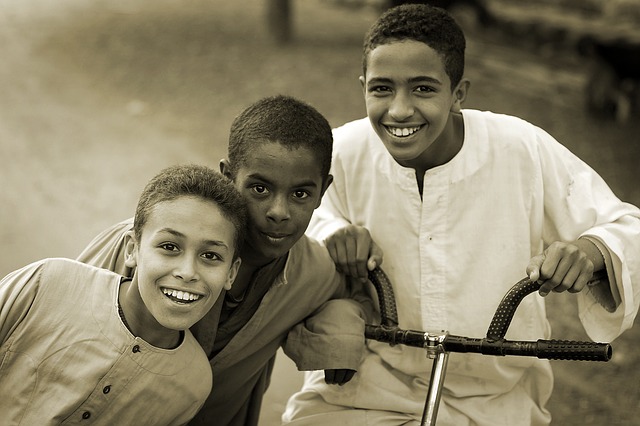 Most of us have our hearts broken when we see needy children on our television sets who need sponsorship. These children come from all parts of the world, and most have dire family circumstances that prevent them from being completely healthy or living a stress-free and happy life. Even if we choose to ignore commercials about children in need of sponsorship, these children are difficult to forget. Fortunately, there is an easy and inexpensive solution, which involves simply picking up the phone or going online and sponsoring a child of your own.

Where Do These Children Come From?
Children in need come from all parts of the world, but most companies that offer sponsorship opportunities usually concentrate on children from areas such as Sri Lanka, Kenya, Vietnam, Zambia, Timor-Leste or one of more than 50 other countries that have a large population of poor children. The children usually range in age from one to 12 years, and sponsors can choose whether they want to help a boy or a girl. In addition to gender, sponsors can also choose the age and location of the child before sending in their first financial gift. Of course, if they have no preferences, they can let the company choose for them.
Sponsoring a needy child usually involves a small monthly donation, and many people find the prices so reasonable that they sponsor more than one child. The money is used for education, clothes, food, water, basic health care and other essential needs. When you sponsor a child, it is very reasonably priced—and in return, you get the satisfaction of knowing that you are making a difference in the world. In short, it is an altruistic move that ensures you truly are helping the most vulnerable children out there.
What Are the Other Benefits of Sponsorship?
Sponsoring a child provides certain tax breaks, and it also helps to know that at least 70% of your donation will go directly to the child's needs. Most of these companies offer ways to assure you that they are legitimate by granting you access to their annual report and providing information on exactly where all of the money is going, as well as the payment methods accepted for your donation. They also provide an easy way to contact them should you have any questions, want to change your monthly donation or wish to receive an official receipt for your donation for tax purposes. Best of all, you can write letters and send gifts to your sponsored child, which adds to the excitement of sponsoring him or her.
How Do You Get Started?
Getting started when you are sponsoring a child is easy. These companies have extensive websites that will answer most of your questions, and you can even begin your sponsorship online by entering your contact and donation information. There are hundreds of needy children awaiting sponsorship at any given time, and these companies make it both simple and quick to sponsor them. If you are interested in sponsoring a needy child, going online should be your first step.