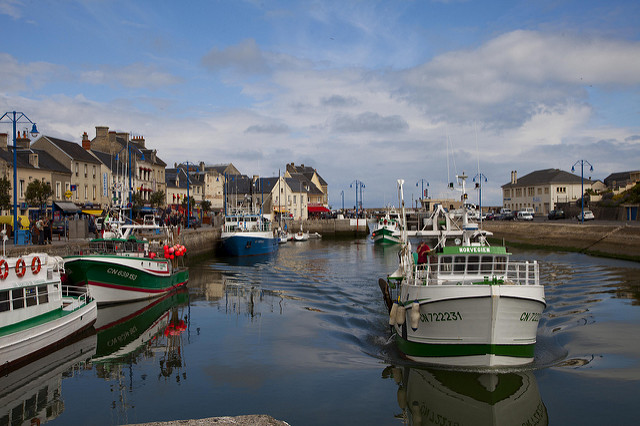 Europe has something to offer everyone; it is home to a wide range of culture, fairytale castles and even beaches where you can build more than just a sand castle, you can create a while village! No matter where you choose there will be something that makes it a dream destination for your children:

Kent, England
Kent is home to the Dartford crossing and the Archbishop of Canterbury. However, it is also known as the garden of England, for good reason. The beaches are sandy and perfect for creating sand castle mansions or take a walk along the White Cliffs of Dover and marvel at the views across the English Channel. You can even experience some nostalgic fun at Dreamland with a wooden roller coaster and a 1920's helter skelter.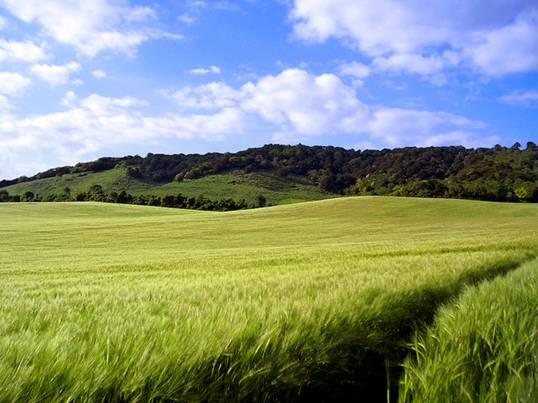 County Kerry, Ireland
There are an abundance of mysterious looking islands and a mist which settles quickly; guaranteed to make any child's imagination run wild. There are lakes, castles, abbeys and other ruins which can be explored in County Kerry. You can even take a horse ride along the beach!
Black Forest, Germany
This area is full of walking and cycling opportunities for all ages. There are plenty of small towns and villages to stop in and soak up the ambience and even gentle ski slopes to try! You can even stay in a secluded farm and allow the children to wake up to the sound of animals; or even help with feeding them. There are several lakes in the area and timbered cottages, including plenty that look like they come straight out of a Hansel and Gretel story!
Budapest, Hungary
This city has an abundance of history and is well known for its wild nightlife. However, it is also an extremely family friendly place to visit. Budapest is actually built on the top of several hot springs and there are several swimming baths fed by these streams. You can also enjoy the children's railway, the only permanent circus in Europe or a puppet show.
Vorarlberg, Austria
This beautiful spot is often overlooked as people rush to the ski slopes. However, it is a picturesque area with beautiful valleys and fields of wildflowers. There are a variety of rustic farmhouses to stay in, ensuring a back to nature style experience whilst July sees the excitement of the annual Milka chocolate festival and giant purple cows. Just a few miles north you will be able to see the Alps and see an abundance of wildlife, including deer, wild boar, ibex and marmots. You can even cycle a short distance and be in either Germany or Switzerland!
Ibiza, Spain
Twenty years ago Ibiza was the destination for young people looking for the biggest and wildest parties. The party scene has reduced and there are now plenty of other ways to fill your time on the island. There are literally hundreds of small, sheltered, child friendly beaches and an abundance of places to sample both local and international cuisine. Traditional markets and a variety of fun fairs and water parks will ensure everyone has a great time!
Normandy, France
Whether you are looking for a river adventure in your kayak or canoe, or if you prefer to practice your climbing skills, there is something here for you. Normandy has some beautiful beaches and is a site of historical importance, dating from the Second World War. It is also home to hundreds of horse and cycle trails, a zoo with its own miniature train and a labyrinth. You can even camp in a tent in a tree!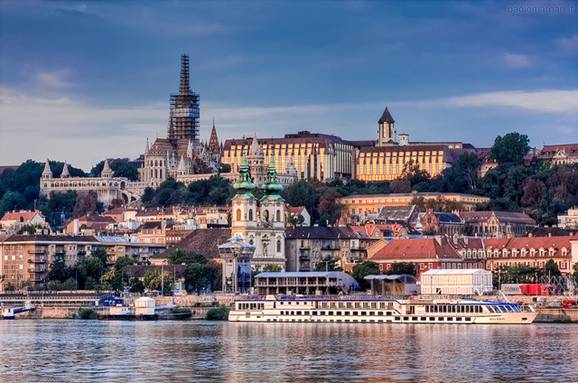 Bohinj, Slovenia
Bohinj lake is just up the road from the famous Lake Bled and offers a magnificent setting to enjoy hiking, cycling and, of course, kayaking or canoeing. It offers a postcard perfect setting, friendly locals and range of comfortable accommodation options. The kids will love this spot; it is wild and packed with abundant vegetation. Go sightseeing, enjoy mountaineering with the kids, or biking, and have the best family vacation.
Europe is a fascinating place to travel to with children. It is vast, family-friendly, and truly spectacular. Choose the most incredible destinations and turn storybooks lands into reality.
By Alfred Stallion and BalticTravelCompany.com!