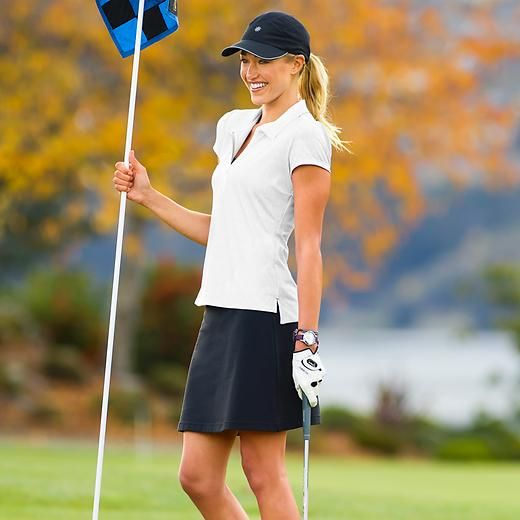 Skorts, a hybrid clothing item that's taken the female fashion world by storm, can be sported many ways, so whatever you're doing or wherever you're going, you can always sport your favourite skort.

Not Sure What a Skort Is?
Some women may have little to no idea what a skort is. If you haven't heard of skorts before, sports skorts are a combination of bike pants and a skirt, with school skorts the ideal choice among girls and women who play sports. Many schools now insist on their female students wearing quality school skorts by Skortshop to school on days in which PE is held as they provide an excellent combination of comfortability and modesty.
However, they're not the only type of skorts available, as there are some very trendy skort styles available for women to select from. These are different in cut and style, plus they don't feature bike pants underneath.
How to Sport a Skort
There are many ways to sport a skort. Here are five.
1. To School
Sports skorts are perfect for school, especially on days when you have PE or sports. Wear them with your school shirt (and jumper in winter).
2. For Sports
As they're available in a wide range of colours and sizes, all women can sport a skort when playing sports. Perfect for all sports and very comfortable as well, you won't find a more suitable item of sports attire for women than skorts.
3. With Sneakers
Now we're talking about the trendy, stylish skorts that women are sporting these days. Skorts work well with most footwear, but sneakers are a trendy look to rock now, with many women sporting bright modern sneakers as well as old-school classics, like Adidas, Nike and Puma's old-school trainers that have never (and will never) go out of style.
4. With Patterned Tops
A single-coloured skort matched with a patterned top is a hot look among fashionistas, as is the opposite effect, i.e. a patterned skort with a single-coloured top. Some women sport patterned skorts with patterned tops, but for many women this look is just too busy as there's often so much going on, making the contrast between single colours and patterns a better look. You can also sport a skort with a blazer or a jacket, in fact, there's very little you can't sport a skort with.
5. With Heels
There's something about skorts and heels at the moment that has made them a very popular look. Popular with leather as well as other materials, the skorts worn with heels are short and revealing, the perfect look for those hot summer's days that we're seeing so many of at the moment.
Skorts have taken the fashion world by storm and it isn't difficult to see why. There are many different styles to select from (in addition to skorts for sports) and they can be sported in many ways to suit the fashionista's mood and clothing selection. With summer in full swing, when will you next sport a skort?