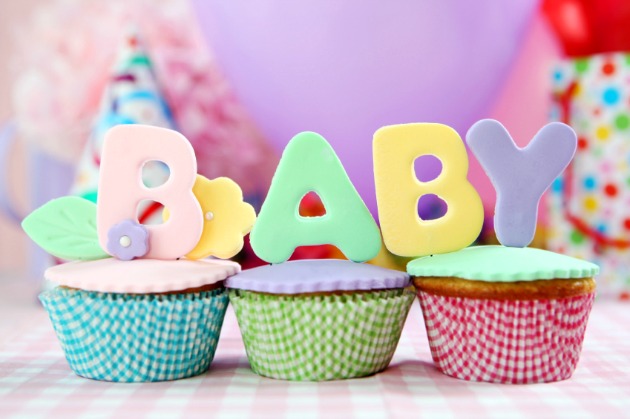 There are a lot of parents that have children and want to throw a good baby shower. The problem with this becomes a matter of budget. Throwing an entertaining party can seem simple enough, but as you look at venues, food, decorations, and more, you're going to find that the cost is going to be absolutely tough to deal with. If you're not careful, you could end up spending thousands on throwing a baby shower and breaking the bank, so to speak. If you're not keen on spending too much, or you just want ideas on how to throw a baby shower on a dime, the following will help you out. The following are even more money saving ideas than what you may already have in mind, and could very well change how you see throwing a party for yourself or others.

Use Your Home For Free
There is one venue that you do not have to pay for, and it's your home. If you don't want to do this, then perhaps call around to venues and see how much they charge. You'll be surprised by how much venues charge for a simple gathering. Even rec centers, and local community areas can charge you several hundred dollars for a simple dinner or gathering. There's a lot that goes into the costs associated with this type of event, so don't overthink it. Use your home for free, and you won't have to deal with the high costs of a venue. If you don't have a big home, you may have to drop the number of guests that you invite, but again, you will be saving money.
Seasonal Themes Save You Big Money
One way to ensure that you're saving money is to look into seasonal themes. This is a secret option that many professionals recommend. For instance, let's say that you're going to throw a party around Easter. Easter decorations are going to be on sale. Wait for the day after, and you can save upwards of 70% or more on decorations, which can then be modified for your baby shower! That's just one of the seasonal options that you can consider. Look for holidays, and other big events, and you could very well save money moving forward, which is a good thing. Seasonal themes save you big money because a lot of the decorations are soft, colorful, and can easily be adapted to a baby shower with a little bit of creativity.
Make Your Own Baby Shower Invitations
As you look into saving money when throwing a baby shower, consider the idea of invitations for a moment. You could make your own baby shower invitations, and save a bundle. Stationery can cost a lot of money, and could very well take a lot of your budget away. Going digital will help offset the costs, and will make it easier to make innovative invitations. This option could very well help you not only get the right invitations, but also ensure that you are sending them online, for free. More people respond to online invitations than by waiting on the mail. Don't send paper invitations, as they could get lost in the mail, or people could end up misplacing them, and missing out on your big event.
Don't Make A Full Meal or Cater A Giant Event
When you are planning a baby shower without spending a lot of money, you will no doubt need to consider the food. Food is an interesting thing to consider. It can end up causing you a great deal of headache if you're not careful. To save big here, don't throw a big meal. In fact, don't set your start time around dinner time. Instead, try to make it towards the afternoon or midday. That will help you save big, because you will not have to cater a full meal. You will not have to make a giant meal, or anything like that. Instead, focus on snack foods, and cakes. Cupcakes, for instance, could be made with simple mixes, and without spending a lot. You could also buy fruit or vegetable trays for under $30 depending on the store. You want to avoid serving a full meal, because it is going to suck up your budget. Some experts even recommend baking your own cake, etc.
Play Simple Games For Entertainment
For the entertainment option of your baby shower, consider playing some fun party games. You could do something as simple as trivia, and get people to go along with teams. Other games like Pictionary, and Charades can help you spend some time with friends and family, and enjoy a little bit of entertainment. Playing simple games can help you spend time with your friends, and have a lot of fun without spending money on entertainment solutions. Tie together streaming media services like Spotify and Pandora, and this element will not have to cause you to spend a great deal.
Ask Friends To Help You Out
Throwing a baby shower can be difficult to manage if you do it all on your own. It's important to ask friends and family to help you a bit. If you just ask, you will be able to discuss what you want and how you don't want to spend too much. Asking friends to help you will surprise you by how simple things can get. Just don't let them take over your ideas, or do too much. You can delegate some ideas here and there, and perhaps get a little help on your way to throwing an inexpensive party.
At the end of the day, the above options are going to help you throw a shower without spending a lot of money. People don't always have a lot of money to spend on throwing parties, and that's ok. You don't have to feel that you can't do something because of budget restraints. With these ideas, you can go far, and ensure that you and your friends are having a good time, without overspending.