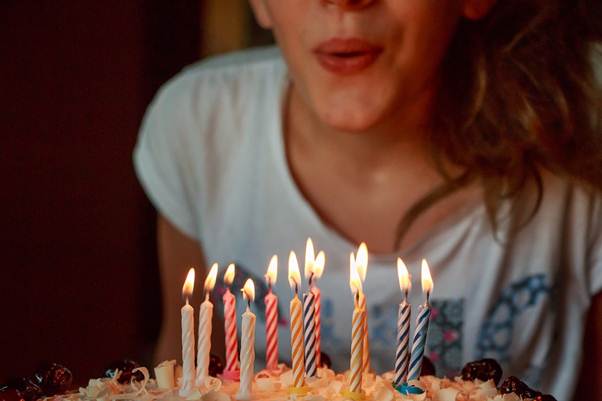 Birthday presents alone can add up. When you throw in decorations, party food, and party favours, birthdays can get pretty expensive. But throwing your child an amazing birthday party doesn't have to break the bank. A little advance planning and creativity will ensure that your child has a wonderful time with friends, without the strain on your wallet.

Work with a theme
To get started, it helps to set a theme. This helps streamline your planning process and eliminates the temptation to pick up last-minute decorations and favours that don't really fit. You can choose a time-tested favourite like a superhero theme, or ask your child for her input. Just be sure to include the theme on the party invitations so that your guests know to wear a Spiderman costume!
Set a budget in advance
Before you start any serious planning, you need to take a hard look at your finances. Don't feel like you have to rent a bouncy castle and clown if you can't afford it. Set a budget, and be serious about sticking to it. Starting in advance also gives you time to shop around to find discounted supplies and decorations.
Look for online coupons
You may use Groupon for discounts on restaurants or even home goods, but these days they also offer experiences, party packages, photo booth rentals, and all sorts of supplies. Check out your local online coupon sites as well as the big names like Groupon and you could score a hefty discount on a party package from a local retailer.
Reuse and recycle
Have you kept any decorations from birthday parties of the past? Give them new life this year! Do you have fun fancy dress from Funidelia or other costume shops left over from Halloween? Work these into your theme. Chances are good that your kids go to a lot of parties themselves as guests. Save up the uneaten goody-bag candy, and reuse it to fill a piñata or candy bowl.
Go easy on the party food
Party food is one area where most parents tend to go overboard. If you're throwing a party for little kids, they aren't there for the food. They're there to play with each other, so keep the food simple. Basic pizzas or sandwiches will do. You can also choose to time the party in between meals so that all you need to provide are a few snacks.
Get crafty
Work arts and crafts into the party theme. This will serve as its own source of entertainment, and the kids can take home what they make instead of a traditional party bag. Try to find DIY activities that fit the theme – just check Pinterest for ideas if you get stuck!
Take advantage of post-holiday sales
Finally, work those post-holiday sales and stock up on supplies for your child's birthday. Even if it's months away, you can set those supplies aside and have them ready. This will make the day stress-free, and cut down your budget at the same time. Shop around online and if you see a party store having a clearance sale, get in there!