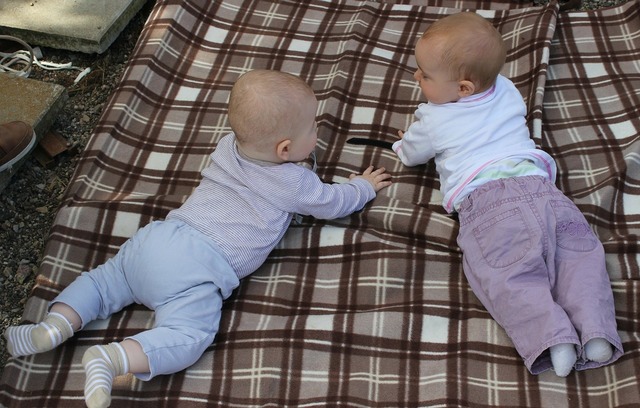 These days, there are so many 'problems' associated with taking a baby on a plane many new parents avoid traveling or taking vacations altogether. Traveling and taking trips can be stressful at the best of times but, when there's a baby involved, the pressure to keep your baby well-behaved during a flight can be too much to handle.

But as long as you implement the right strategies to make your trip as stress-free as possible and ensure to take proper precautions towards your baby, there's absolutely no reason for you to sacrifice your love of travel! Read on to discover some top tips you can start using right away ready to book your next trip for the whole family.
Budget

With the average family vacation costing anywhere between 5-10% of your entire income, it's essential you get a solid budget in place before you leave. Especially when taking your baby with you, hidden expenses can add up and the last thing you want is to run out of money with a baby on board!
Decide where you want to go and how you're going to get there – this will immediately give an idea of initial cost. Then, do some research into any activities or excursions you'd like to do and take those prices into account too. But, make sure they're all baby-friendly.
Often, new families struggle with money once a baby is born and hide behind credit to afford trips and vacations. Don't make this budgeting mistake as you'll be much worse off in the long-run. If you do have some debt behind you, seek debt consolidation advice to establish the most efficient options for your situation.
Unpack immediately

When you arrive at your destination, the first thing you'll likely want to do is head out and see what the place has to offer. But, in the best interests of both you and your baby, it's best to unpack everything first.
Not only will this make your surroundings feel more comfortable and home-like for your baby's needs, but will also guarantee you have all your baby's essentials out of the case and on-hand if any sudden accidents occur.
Breastfeed

If you routinely breastfeed your baby, there's no reason you should temporarily stop just for the sake of a trip. In fact, breastfeeding will significantly reduce the amount of baggage you'll have to carry as you'll have no need to take countless bottles and heavy formula.
You'll also be giving your baby vital antibodies to boost their immune system against illness – a great advantage when traveling away from home surrounded by an unusual environment.
A love of travel is a passion that rarely goes away, and it shouldn't have to! Just because you've started a family it doesn't mean you'll never travel and visit new places again. Simply getting your finances on track and taking extra precautions to make your baby as comfortable as possible are all you need to take a safe and fun trip for all!
Rick Matthews shares his family travel tips through his articles. He is a Dad, one-fifth of an amazing family unit and happy to be sharing his words with an online audience.