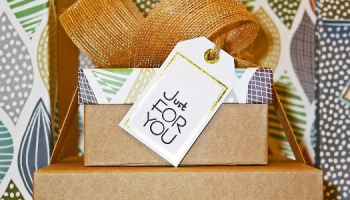 Looking for the perfect baby shower gift for your friend who is soon to become a mommy? Sometimes it is difficult to think what to buy but you know that you should because it is a special occasion and you wish to extend your warm wishes to the soon-to-be-mom. Do not worry because this article will give you some ideas that you can consider.
Motherhood is indeed a special chapter in one's life. If you're a mother too, you surely want to share your experiences including tips in raising a child. And if you are not a mum, you still want to greet her and wish her and her baby well. The perfect time to do all these warm wishes is during baby shower and here are some useful gifts perfect to give to new mom and baby on the way.
Baby clothes
Babies can't have enough clothes so you should not worry that someone might give baby clothes as present already. However, if you are planning to give baby clothes, it is best that you know the gender of the baby. That way, you will be able to choose appropriate colour or design of the baby clothes. You should also be particular about the material of the clothing. Choose clothes that are 100% made of cotton and those that are safe for baby's sensitive skin.
Stroller or prams

Choosing the best prams for your baby is easy if you're a mum, but what about for a first time mum? This is where your expertise will come handy. You should choose a good stroller or prams and give it as baby shower present. This is sure to be appreciated because it is very useful once the baby is born. The new mum can easily walk in the park or even in the malls with her baby in the stroller.
Parenting books

Another baby shower gift idea to consider is a good parenting book. First time parents are definitely happy but they are also very nervous. They are afraid that they do not know well enough about nursing a baby or raising a kid. Giving them a good parenting book will surely help them.
Scrapbook
It is also a nice idea to give new mum a scrapbook that she can use to document her pregnancy or the first few years of her baby. Most mums love to record all the "firsts" of her baby like the first time they walk, talk, first time they grow a tooth, lose a tooth, first birthday and many others.
Nursery books and DVDs

You can also buy some nursery books or DVDs to give as baby shower present. These things are useful to keep the baby entertained or to teach basic things. Mums love to teach many things to their kids and they usually like to start early.
Baby showers are special occasions you should not miss and make sure to come up with one of these gifts to give to the expectant mother. Most of all, do not forget to extend your support, love and care in this new chapter in their life.