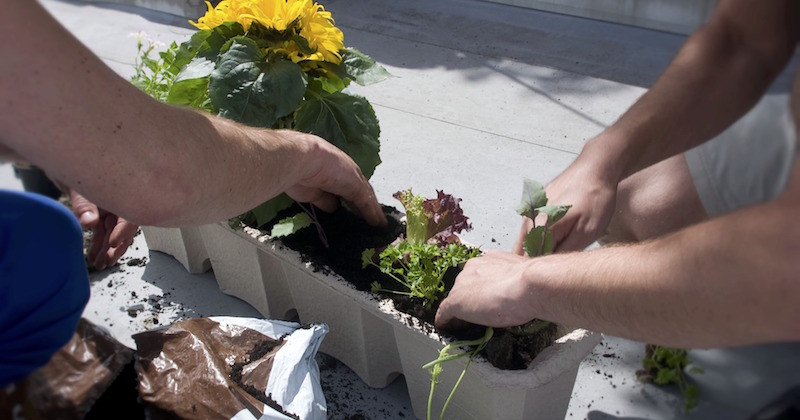 A home remodelling project can bring that fresh new look and ambience to your property. It is an exciting thing to plan and execute, especially since you can do so much with the options available today. Sometimes, the remodelling project is also a necessity, such as when you need to fix broken windows or replace existing ones with a better, more energy-efficient alternative.

For parents, a remodelling project can be trickier to handle. The fact that there are kids around means there are some extra precautionary steps to take. Here are some simple tips you can apply to survive a home remodelling project with kids around.
Divide and Conquer
Instead of doing a complete remodelling, try to plan the project so that work can focus on one room at a time. By working on just one part of the house, it is easy to keep kids away from the hustle and bustle of the renovation.
Planning a remodelling project this way will also help keep the house very usable. You no longer have to worry about sacrificing convenience or comfort just so you can get new lights installed or an old cracked wall in some rooms fixed.
Bathrooms and kitchens are still a bit of a challenge if you're using this approach. You can set up a makeshift kitchen as a temporary solution. A second bathroom is also a huge plus, since all you have to do is work on timing. Alternatively, you can rent a luxury porta potty.
Safety First
Always put safety first when you're doing a remodelling with kids around. When fixing certain parts of the house, make sure proper scaffolding is put in place. Safety nets that can help prevent debris from reaching the ground, as well as other security measures are also worth investing in.
These safety tools may bump the cost of the project up, but not by a big margin. The investments are definitely worth making, especially since safety measures will help protect your kids for the duration of the project.
When working with contractors, ask if they can set up barriers to prevent kids from entering the room you're renovating. If not, you can always give the workers a key to the room and have them lock the door during work. Don't forget to attend to other details too, such as ensuring good ventilation and picking only child-safe materials.
Keep Kids Entertained
Lastly, you need to make the effort to keep your kids entertained. All you have to do is keep them away from the project areas; there are plenty of things you can do to achieve this. You can arrange days-out for heavier projects, or simply provide kids with a movie to watch or some games to play during the day.
These tips will help you make your dream remodelling project come true, even when you have children in the house. That gorgeous new kitchen you have been wanting or some home maintenance work you've been postponing can be completed without exposing your children to risk in any way.