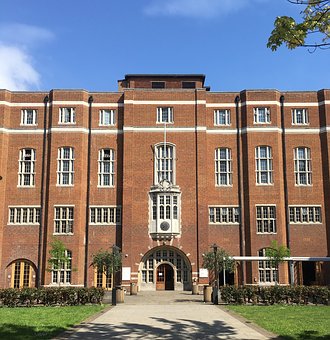 When you have younger children at home, it's easier for you to have some measure of control over their education. That begins to change when they enter middle school, and by high-school many students want to exert a little more control as they transition to young adulthood. It's still imperative for parents to remain engaged and help steer their older children toward making good choices concerning their future. Among the decisions is whether or not they will attend college and how best to prepare them for the experience. Do you enroll them in public school or private? Is it better to home school at that age or look into college preparatory schools like Landon School?

The answer to these questions may affect your child's college choices and the course of their life after college. There's good news for parents, though. There are several options, and most of them are available no matter where you live. Which you choose depends on your child's learning style, temperament and educational or career goals.
College Prep Courses in Public Schools
If cost is a consideration, this may be a good option. Taking a college prep curriculum will allow your child to remain in their local high school while helping to ensure that they are enrolled in high-quality courses that focus on college readiness. Other benefits include smaller class sizes and more focus on academics among students and teachers. Not all college prep programs at public schools are the same, but many public schools must follow guidelines for acceptable curricula.
College Prep Schools
College prep schools, like the Landon School and others, run the gamut from private boarding schools to private religious schools to charter schools. The admissions standards are fairly strict for most of these, often requiring a certain GPA, admissions testing and interviews in order for a student to be accepted. Some prep schools even have programs that allow students to earn up to 18 college credits before they even enter college.
Private schools are not subject to the same level of oversight and course control as public schools, and the standards they set may not be all that they claim. The curriculum may also vary, so it's a good idea to visit as many as possible in your area and compare all of the pros and cons before making a decision. A true college preparatory school puts the focus on continued education front and center at all times, including regular visits to colleges for students and intensive counseling as their time in high school comes to a close. Good questions to ask include what colleges their graduates attend, what percentage of their students that are accepted to college and whether the school has AP or IB programs.
Home Schooling
Home schooling gives parents and students ultimate control over the educational environment and is generally suitable for college preparation. Statistically, home schooled students graduate at a rate of 66.7 percent, which is significantly higher than the 57.5 percent of their peers who graduate from traditional high schools. Parents just need to ensure that their home school curriculum meets the admissions requirements for college admittance.
It's never too early in the process to begin getting your older child ready for continued education. A Bachelor's Degree now is the equivalent of a high school diploma 20 years ago. Just keep the lines of communication and your mind open so that you can guide your child's decisions while still respecting their journey.