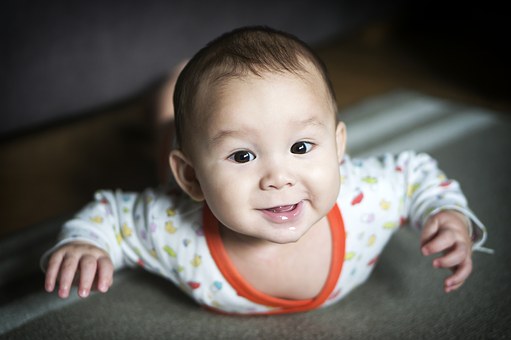 Going on a family vacation is always an exciting and memorable experience, however, traveling with children can be stressful if you aren't properly prepared. If you're planning to fly to get to your vacation destination, then you'll need to make sure that you're ready to take your little ones on a plane and keep them occupied for the duration of the flight. For many parents, flying with children can be a stressful experience, so it's important to put as much time and effort as possible into planning, to make sure that you all have a great time and an enjoyable trip. We've put together some top tips to help you plan a great flight with kids.
Tip #1. Plan Ahead:
Carefully planning ahead for your flight and trip can make all the difference when it comes to flying with children. There are several things that you can do to make the whole experience easier for yourself. For example, if possible, it's a good idea to book seats on a flight that has extra leg room, since this will give yourself and your family a bit more space to sit back, relax and enjoy the trip. Don't forget to plan for when you get off the plane, either – booking a room at a hotel which offers an airport shuttle service, such as WhiteBuffaloClub.com, will make things easier for you once you arrive.
Tip #2. Take Entertainment:
If you are flying long-haul with your children, then you may be able to take advantage of in-flight entertainment, such as kids' movies, which your little ones can enjoy whilst you're up in the air. However, for shorter flights or journeys with a budget airline, this may not be an available option. In this case, and even if on-flight entertainment is provided, it's a good idea to take along something that your little ones can do, such as books and games, or even your iPad with movies or TV shows downloaded onto it that they can watch. Bear in mind that not all airlines provide in-flight Wi-Fi, so it's always best to download the files onto your gadget, rather than use a streaming service.
Tip #3. Time it Right:
If you are traveling with young children, then a long flight is likely going to tire them out quickly and they could easily become bored. When booking your flight, it's a good idea to take note of the flight times and book your trip strategically, so that it coincides with your little ones' nap time or bed time, for example. If your child is already ready for bed and tired when they get on the aircraft, then you have a better chance of them simply sleeping through the flight.
Tip #4. Stay Comfortable:
Lastly, it's a good idea to make sure that both yourself and your children are as comfortable as possible whilst flying. In your hand luggage bag, take along items such as blankets and make sure that you all have travel pillows, so that you can sit back and relax easily. Snacks are also a great idea!
Do you have any of your own top tips to share? We'd love to hear from you in the comments.