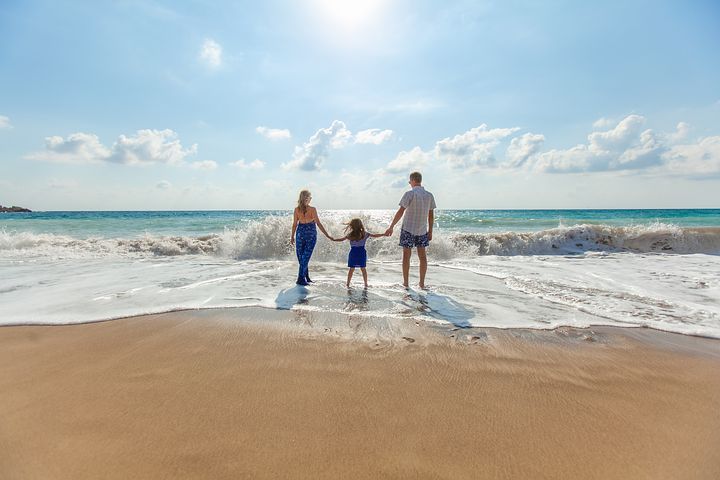 Going on a vacation with your family is something that people look forward to all year long.  It's  a time to reconnect with your loved ones and kick back.  Going to work every day, coming home, and going through all the same motions of your daily routine can start to wear on you.  A vacation is a perfect opportunity to reset your life and get a newfound motivation by breaking your daily routine and pattern.

In order to be able to please everyone in your family from the little ones to the adults, you should consider the following activities to choose from.
Take a Class
You may want to consider taking a class which is offered by your hotel or resort.  These activities can vary from anything like yoga to badminton and are sometimes free of charge included in your room price.
These classes are a great opportunity to stay busy during your trip and give the little ones something to do if they start feeling restless.  It's also an opportunity to take a break from the kids if you need a little adult time for yourself. 
Go For an Adventure
One of the most exciting things that you can do when you are in a new destination is to check out what the place has to offer as far as an adventure.  Getting in a car and seeing what kind of journey you can go on as a family can not only be fun, but incredibly exciting.
Depending on where you are you can check out anything from hikes to local bodies of water.  The possibilities are endless and can vary depending on where you are in the world. If you aren't sure where you want to check out, you can try asking your concierge or host which spots they recommend. 
Check Out The Museums
Getting in a little dose of local culture is never dull.  Usually, you can find museums just about anywhere in the world.  It can be a great way to expand your own education and knowledge and get the kids excited about learning new things as well.
Try to take a look at which museums would be fun for the whole family and a variety of ages in order to make the best choice.
Check Out The Local Cuisine
One of the best things about vacation is eating.  There is nothing like tasting delicious flavors and stretching your tummy a bit with local cuisine.
Depending on where you are you should try to taste the best local spots which offer an insight into the culture of your destination. Try to look for places which aren't just tourist spots but where locals go too.