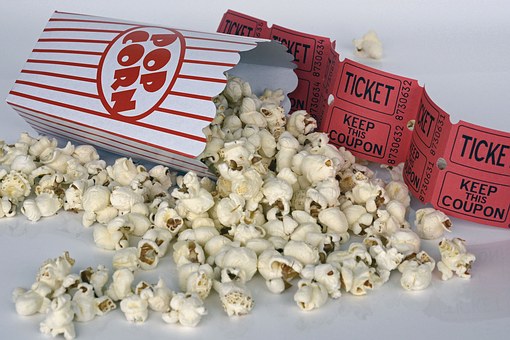 Date nights are essential to any marriage or long-term relationship, especially those with kids at the center. Many parents put the needs of their children above their own, forgetting that they are an essential part of the equation and that their wellbeing affects the whole family.

Naturally, the strains of everyday life can take their toll on a relationship over time. Add a busy job or home life into the mix, and months can go by without spending precious time as a couple. For these reasons, it's important to schedule regular time together and treat your plans with respect. Here are five dos and don'ts to keep in mind when planning your next date night.
Do Something Special
The whole idea of a date night is to embrace time together as a couple and reconnect. However, if you do the same thing week after week, your evening jaunts with your partner are going to lose their sparkle. Instead of booking your usual table at your favorite restaurant, try something new next time you plan an evening out.
Scour the Ticket Sales website for local concerts and shows you can see together. There is even evidence to suggest that seeing a movie or show together on date night can double as therapy, so you'll reap multiple benefits from putting a trip to the theater in your calendar.
Do Make an Effort
Your spouse loves you for who you are, not because of what clothes you wear, but that doesn't mean you can't dress up now and again to make each other feel special. Next time you go out together, encourage your partner to put on his bests and treat yourself to a new dress or a daring shade of lipstick to get you in the mood. You'd be surprised what a difference changing out of your mom jeans and food-stained shirt can make to your attitude.
Do Play Pretend
You don't have to enact an entire fantasy scenario, but try to leave your "mom and dad" roles at home during date night. Instead of talking about the kids, pretend it's one' of your first dates, and that you're still getting to know one another. However long you might have lived together, and no matter how many children you have, there will always be ways to surprise each other if you dig deep enough. 
Don't Call Home
Sure, if your little one is sick or you're worried about the new babysitter, you might want to check to make sure everything is going smoothly. However, you should avoid calling home whenever possible, as it will break the mood and remind you both you have responsibilities outside of your couple bubble. If you know your kids are safely tucked up with a reliable adult keeping watch, resist the urge to keep checking in and dedicate your attention to your partner instead. 
Don't Say the T-Word
Whether you have kids, a job or both, you're bound to be tired at the end of a day or over the weekend. It's all too easy to let this word slip into our vocabulary more often than we'd like, and we end up sounding like a broken record. When you say "I'm tired" while you're enjoying quality time together, this can easily translate into "I'm tired of your company," even though that's not what you mean. Push your exhaustion aside for the evening and try to get into the mood – you owe each other that.