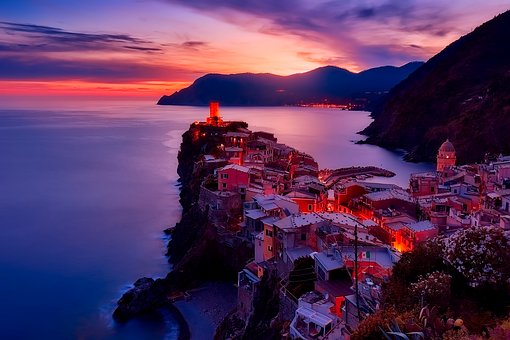 Italy is known far and wide as a child-friendly country. The family is a strong element of its culture, and during your visit here you will find that it is very welcoming to children of all ages.
That makes it the perfect destination for family vacations, so here's a guide to visiting Italy with kids, including some of the highlights for all ages.
Hit the Beach
Visit Italy in the summer and you'll find no shortage of beaches, which the kids will love. The Amalfi Coast and the Italian Riviera are two of the best areas that you can put on your list, and Sicily and Sardinia also boast some great beaches.
Look Out for Unique Activities
All over Italy, you will find opportunities to enjoy unique activities that the kids will love, so seek these out before you arrive and book them in advance. For example, which child wouldn't enjoy taking part in a gladiator school while in Rome? And if you visit Tuscany, you can sign them up for some fun cooking classes.
Eat Lots of Pizza … and Gelato
Kids will love eating out in Italy. Pizza and pasta are served everywhere you go, and you'll also want to try out plenty of the local gelato (ice cream). Restaurants tend to be very child-friendly, and you will often see families with young children dining late into the night.
Explore Ancient Rome
With so many ancient wonders to see, Rome is definitely one of the highlights. Don't worry about the kids getting bored because, with attractions like the Colosseum and the Catacombs, there is plenty to keep them interested.
See the Cultural Highlights of Milan
You might be worried about spending time seeing cultural attractions with the kids in case they get bored, but there is so much to see in Italy that is great for kids. Head to Milan, for example, and see world-famous works of art like "The Last Supper" at Santa Maria delle Grazie.
You can also go window shopping on Via Monte Napoleone, home to the world's best designer stores, and enjoy a night at the opera at La Scala, something that the kids won't forget. Just make sure you stay somewhere central like the Bulgari Marriott in Milano so you can reach all the highlights easily.
Visit Lake Garda
If you stay in Milan, you can also make a quick trip to Lake Garda, the biggest lake in the country. It's the perfect place for a family vacation, with swimming in the lake, hiking in the surrounding area, castles to visit, and even attractions like Gardaland, an excellent amusement park.
Seek Out Kid-Friendly Attractions
All over Italy, there are plenty of places to see that the kids will love, so try to find out the best activities wherever you are planning on visiting.
Whether it's the Bomarzo Park of Monsters in the Lazio region, or the Aquarium of Genoa, which is one of the best in the world, there is always something amazing to keep the kids happy.
Explore Italy with Your Family
As you can see, there are plenty of things to see and do in Italy with children. You will find that children are welcomed everywhere, making it a comfortable and accommodating country to visit as a family. So start planning your family trip to Italy, and enjoy all that this wonderful country has to offer families.