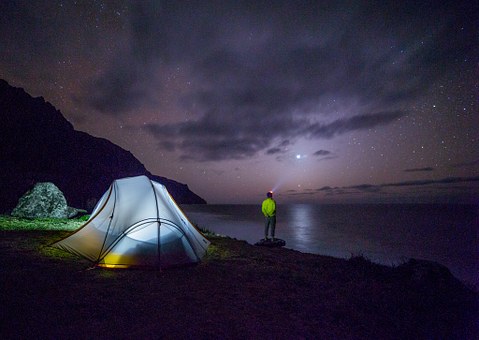 Summer is one of the best times of the year. The temperatures are warm, the sun's shining and the birds are always chirping. Kids are out of school and they're ready to have a blast. It's a time to play and enjoy the outdoors.

Parents may feel a bit apprehensive to have their kid's home all summer because they know they'll need to keep them entertained. That's why it's important to have a few ideas up your sleeve for any day of the week. You'll have nothing to worry about when you're prepared for the season. See ways to have a fun-filled summer.
Swimming Pool or Beach
Secure a swimming pool pass and spend your time at the local pool. Your kids will love splashing around with the other kids and cooling off from the hot sun. You can bring a book and sit in a chair reading your favorite novel. Another idea is to head to the beach and put your toes in the sand. Bring toys the kids can play with and build sandcastles to pass the time. Swimming is a great activity because it keeps the kids active and moving around.
Camp
Your kids might like the idea of heading off to camp. They'll play, learn and mature as they're challenged to various activities. It can be hard to choose which camp is best for your kids. Instead of stressing out, have the Camp Experts best overnight summer camps find the perfect fit for your children. They make it easy on the parents by doing the legwork for you. They'll find the best summer camp around for your kids. You'll have nothing to worry about and will glad to see your kid's faces light up when you tell them where they're headed.
Cookout
Host a cookout at your house or your favorite local park. This way your kids can play on the playground while they wait for the food to cook. On the other hand, hosting at your house is a great idea because you have all of the tools you need right in front of you. Invite your kid's friends and parents over to join and make it a party. Cook meat on the grill and ask everyone to bring a dish to pass. Set up yard games and play your favorite summer tunes to keep everyone engaged and having fun.
Vacation
Summer is the perfect time to plan a family vacation. You're all together off from school and work is usually slower. Pick a place you've always wanted to travel to and start planning a trip to remember. Taking off for a week or two will be just what you all need to unwind and get away from the chaos of daily life. It'll be the summer you always remember because of how much fun you had on your trip.
Conclusion
There are lots of ways to spend your summer vacation with the kids. Be open to new ideas and making new memories. These are ways to have a fun-filled summer.