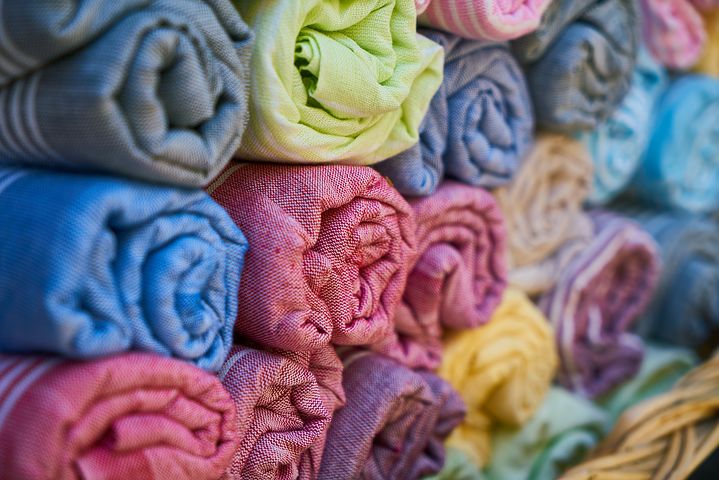 The recent trend for 'upcycling' has put reupholstery back in the spotlight. With less disposable income to spend on their homes, people are getting creative with décor. It's easier than you might think to reupholster an old sofa or armchair with new material. In fact, the bigger challenge is deciding which upholstery fabric is a good match for your interiors.

Often, the biggest concern is colour. It can be a lot of fun to browse different patterns and designs. Yet, colour is a matter of preference, where certain other factors have a big impact on quality, durability, and comfort. So, don't forget to pick fabrics that are suitable for your environment, furniture, family, and lifestyle.
This guide to common upholstery fabrics will help you find the right material for your next upcycling project.
The Natural Fibres 
Linen 
There is a real beauty to linen because it is very soft and lightweight. It feels silky smooth on the skin, which is why so many people use it in their bedrooms. The material can work in other areas, but its delicacy means it won't withstand heavy use. It is best for formal spaces, as it requires specialist cleaning if it gets soiled.
Leather 
Leather, on the other hand, is a tough fabric. It is ideal for reupholstering furniture because it offers durability and long life. The downside is that it gets cold when not in use. Sitting in a leather armchair early in the morning can be a jarring experience. It also needs regular cleaning with a leather conditioning.
Cotton 
Cotton is a common choice for furniture, as it blends comfort with strength. It is resistant to wear, fading, and pilling, though it may stain easily. Some types of cotton are slightly more fragile than others. However, canvas blends add extra qualities to the material, such as better stain resistance or a super tough weave.
Vinyl 
This fabric shares some similarities with leather. However, it is cheaper to buy, and it doesn't need special treatment or cleaning. This makes vinyl the perfect choice for homes with young children and pets. You can, literally, wipe the surfaces clean to remove stains and soiling.
The Synthetic Fabrics 
Acetate 
You may not be familiar with the term acetate, but you've probably seen it in furniture and fabric stores. It was developed to be an imitation silk. Therefore, it is stronger and significantly more affordable. It looks very attractive, but the material is vulnerable to wrinkles and fading.
Acrylic 
Like acetate, acrylic is often used as an economical alternative. In this case, it may serve as a tougher, low maintenance version of wool. It is highly resistant to wear, wrinkles, soiling, and fading, so it can withstand intense use and high traffic. Some of the lower-quality products are susceptible to pilling. Often, paying slightly more for a better acrylic solves this problem.
Nylon 
Nylon is one of the most popular fabrics for upholstery, but it tends to be combined with other, tougher fibres. When blended, particularly with polyester, it becomes extremely resilient. Wool blends add a softness and a greater resistance to pilling and fading.
Why Picking the Right Fabric Is Important 
The fabric you choose for your reupholstery project will determine not just what the piece looks like, but also how it feels, its rate of wear, and whether it fits well with other furniture. It's worth taking some time and considering the qualities of different fabrics. They all have appealing characteristics, but they won't all be a good match, so pick carefully.