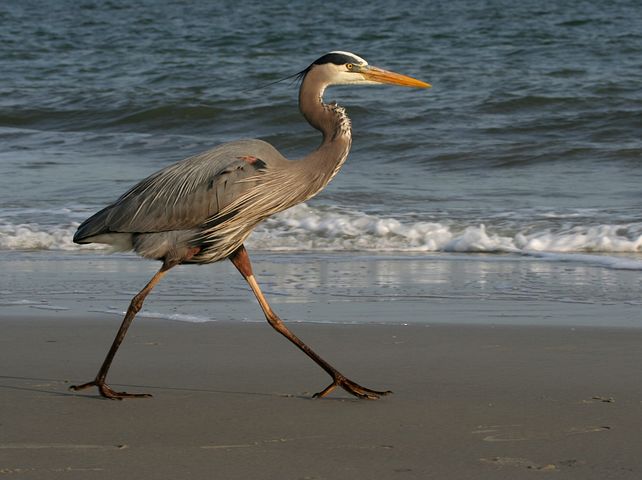 There are many marvelous states in the southeastern United States. Between North Carolina and Georgia sits the state of South Carolina, home of Myrtle Beach and many beautiful lighthouses. Although there are awesome activities available in South Carolina all year, fall is a special time to visit this beautiful and unique state. From admiring the leaves to visiting Myrtle Beach, here are three great activities to enjoy in South Carolina this fall.

Foliage Appreciation
South Carolina has an abundance of state parks and historic sites, over forty-five of them, in fact. There are a dozen parks that are known for having beautiful fall foliage, making them stand out as beautiful places to visit in the fall. There are also routes for biking and running, such as Travelers Rest, and other trails in Greenville, which have beautiful scenery and fall colors. If that's not enough, the Preservation Society of Charleston has a Fall Tour of Homes, which involves strolling through historic neighborhoods in Charleston, admiring the architecture and seeing the beautiful fall colors around the lovely homes there.
Myrtle Beach
On the coast of South Carolina lies the city of Myrtle Beach. Myrtle Beach is known for its large beach, the Grand Strand. There are over fifty miles of sand there, and although the summer is over, this city is still an awesome place to visit. The Compass Cove Resort offers free fall vacations and the city offers a variety of fall events. There are Thanksgiving celebrations, a model train show, and miles of shopping. Even with the weather turning a bit chilly, there is still plenty to do in this coastal city.
Hunting and Fishing
With a wide abundance of natural resources, there are plenty of opportunities to go hunting and fishing. If you are visiting from Georgia or North Carolina, there are special licenses available in some cases. Otherwise, a non-resident license will allow you to fish freshwater or saltwater fish. Although turkey season is over before the fall, depending on when you go, there are other seasons opening.
Bear season, the alligator lottery, deer, coyote, wild hog, and small game may just be there when you are. If you are planning on doing any hunting while in South Carolina, be sure to get your permit and license before hunting, and make sure that you have all the equipment that you need.
A scope for your rifle, for example, might be a good investment. An excellent option is the Nikon Prostaff Rimfire 3-9×40, made by the company who makes quality camera lenses.  A quality scope, this can help make your hunting experience more enjoyable thanks to the clear and accurate shots that you will make.
While there are many awesome things to do in South Carolina in the fall, there are wonderful things to do in South Carolina year-round. If you are looking to go on a trip to any state in the Union, and you're considering the southeast, don't count out South Carolina. From the indoors to the great outdoors, from hunting and fishing to visiting Myrtle Beach, there is plenty to do in this great state.