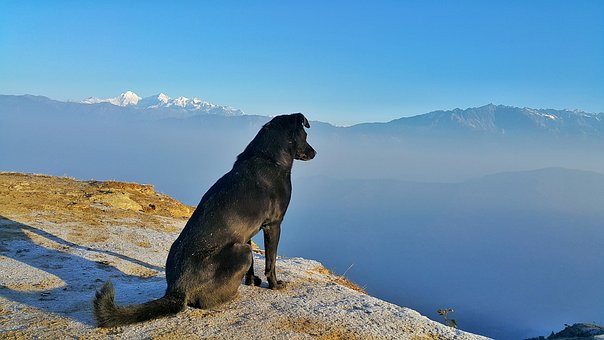 If you are thinking of adding a pet to your family, then you are adding something that can provide a lot of fun and unconditional love to your home. Sometimes the hardest part of owning a pet is choosing the right one for your family. You might automatically think of a dog or a cat, however, they may not be the most appropriate for your family dynamic. Here are some things to think about when you are considering which pet to choose.

Steer Clear of Misconceptions
When you are thinking about a pet, you may have an idea about what you want already. Maybe you had cats when you were young, so you would love to have one yourself. Although this is good, a cat might not be the best option for your family at the moment. The same applies to dogs, there are many breeds of dog, and they all have their own traits that need to be considered. Although you might want a small dog, they can be difficult because of the grooming and walking involved. Small animals such as hamsters are nocturnal, so they won't be awake when your children want to play or hold them.
Think About Your Lifestyle
Your lifestyle and your home play a big part in what the best pet will be for you. If you are working all day, then having a dog will mean exercise and feeding while you are out. Is there someone that can look after them while you are away, or can you take them to a pet sitter? If you choose a cat, then there won't be any problems with exercise, though you might find they will scratch your furniture. Another thing to consider is night time; you might not want to have your pets coming into the room and sleeping on your beds. You may have to close the doors or consider buying a cage. You can get cages for your dog, however, ensure you look at their guide of dog cage sizes so that you select the best one for you new puppy.
Take Your Time
As you consider the animal that is right for you, it might be that you will see animals in shelters or advertised on social media. Although they will look cute, you need to check them first and always have your lifestyle in mind. It can be easy just to impulse buy an animal, especially if your children fall in love with it, but you need to make sure it is right for you. It can be particularly true of young puppies and cats as they will look cute, though, in the case of dogs, it can be difficult to judge how big they will eventually become.
Consider Rescuing an Animal
When people think about getting a pet, they might not want a rescue animal because of its past. While rescue pets sometimes have a difficult beginning, they are often more loving of people who will take them in and look after them. If you go to a reputable rescue center, then they will assess them and decide which will be suited to families and which are not.
When the time comes for you to choose your pet, make sure that you have all the right things for them including bedding, food, and toys. Then you will have many happy years together.