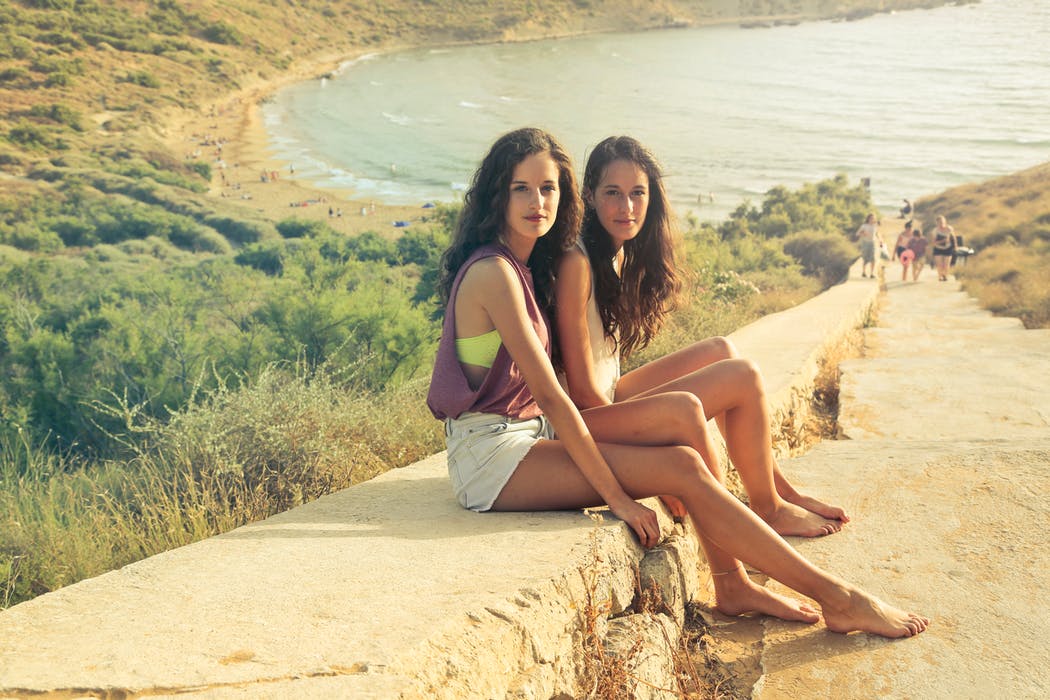 Family vacations offer lots of cause for celebration, with a chance to explore museum educational opportunities, outdoor activities and sports matches, and a host of activities to share together. The best family travel destinations are the ones that will help your clan to make the memories that last a lifetime and there's no one-size-fits-all solution. Camping trips aren't for everyone, and neither are Disney cruises, so planning your trip – the earlier the better! – means finding the best location for your needs.

Quite a few top-notch vacation opportunities are in cities you may never have thought of before, and together with our friends at HotelsCombined, we're sharing some of our best-kept secrets. These 10 destinations reflect high-quality experiences, a warm family welcome and all-around value.
Tombstone, Arizona
For a warmer getaway that's off the beaten path, head to Cochise County in southeastern Arizona. It's not far from Tucson if you need airport access but far enough for a trip back into time to the Wild West and a re-enactment of the shootout at the O.K. Corral. More peaceful pursuits include hiking and biking in stunning landscapes, or the free astronomy experience at the Patterson Observatory in Sierra Vista. It's affordable, it's fun, and there are artisanal crafts and cuisine destined to please adults and kids alike.
Don't miss the Visitors Center in Benson, a fully restored train depot with a G-scale train on 96 feet of track the kids are invited to operate. It's no secret in Benson that the moms and dads play engineer too.
San Diego, California
If you're looking to stay in the American Southwest but want a more metro experience without breaking the bank, consider San Diego for a fair-weather family vacation. Major attractions and amusements include Legoland, Seaworld, the San Diego Zoo andSafari Park, which promise an exciting mix of fun for the young and young-at-heart. If it's history you're after, spend a day in Old Town San Diego, which is chock-full of museums and restaurants all within a one-square-mile walking distance from the core.
Still, it's California, so your family won't want to miss out on the beautiful beaches and a splash in the sun that's accessible and affordable – or take a hike through Balboa Park and other surrounding trails.
Titusville, Florida
Here's the home of Kennedy Space Center, which is directly east of Orlando in a part of Florida that offers the advantages of the Sunshine State without the crowds, the traffic – or the price tag of Miami or Mickeytown. Families find friendly beach communities and accommodations in a town that's easy to get to by air or while driving, and it's perfect for the science and technology minded who want to marvel at the space adventure. The new Astronaut Training Experience Center is an immersive experience in what it takes to make it on a mission, and some 40 launches in 2018 offer guests a good shot at seeing one. Not to mention that if you want to spend a day at Disney attractions, you're set in a perfect home base.
Alpharetta, Georgia
If you love the South for its charm or its history but want your kids to love it too, check out Alpharetta. It's just up the road from Atlanta – you can plan a major-league sports outing too – but far enough for that small town feel, in what's been named one of Georgia's safest and among 30 best neighborhoods in the United States. You'll feel the warmth and hospitality of the region in a comfortable, casual setting.
That's before counting up some 300 things to do with kids, from driving fun at Mario Andretti Indoor Karting and Games, to laser tag, to a spa-day visit at Georgia's only American Girl Boutique and Bistro.
Indianapolis, Indiana
In our view, this Midwest metro location is one of the best tourist destinations for anyone!Indy is a smart and sophisticated city that's unpretentious and refreshingly down to earth, and those qualities shine all the more when kids are in the mix. The Children's Museum of Indianapolis is a storehouse of treasures that celebrates science, history and art with a diverse mix of experts, from paleontologists one day to shipwreck-diving archaeologists the next. The museum also is home to one of the largest exhibits on China in the U.S., and all together offers some 120,000 artifacts in a 500,000 square foot space.
The best part is the city that surrounds it, which is friendly, safe and affordable. Dining and hotels are top quality, with a downtown area dotted with galleries, bookstores and shops that's easily walkable.
Abilene, Kansas
Smithsonian Magazine calls Abilene one of the Top 20 American small towns to visit, and your family may want to try this destination in the heart of Kansas. From antique carousel rides to high-tech theater, there's a surprising diversity of family-friendly events and activities in town, while offering a quiet country getaway. Abilene is home to the Dwight D. Eisenhower Presidential Library, Museum & Boyhood Home, which celebrates the life of America's 34th president, so there's lots of history and education.
There's also a railroad museum and working steam engine, and for dog lovers, Abilene is home to the Greyhound Hall of Fame Museum. It's dedicated to the breed and its history, and home to the pets too!
Bowling Green, Kentucky
This small-town jewel is about an hour north of Nashville in Kentucky's Cave Country, which offers a breathtaking array of outdoor activities. There are hiking, biking, equestrian and water trails at Mammoth Cave National Park, home to the world's longest underground cave system. The town also offers the National Corvette Museum, which has a family-friendly kid zone, and Beech Bend Amusement Park, with water rides and roller coasters guaranteed to please without the long lines in larger locales.
Nestled among Bowling Green's rolling hillsides are countless farm-to-table restaurants and dining spots that showcase the town's food scene, including Chaney's Dairy Farm. It's a locally owned working farm that welcomes kids, offers seasonal activities and experiences, and tops it off with fresh dairy ice cream.
Branson, Missouri
If your perfect vacation is a tourist mecca – but one that's slower and quieter than the big-city pace – consider Branson for your family. It's accessible to almost everyone in more ways than one, and filled with kid-friendly experiences as well as the famous shows, many of which may be fun for some kids too.
Silver Dollar City is a family-friendly theme park in the heart of all the attraction action, but there's also Fritz's Adventure, an indoor adventure park that boasts 80,000 square feet of tunnels, slides, climbing walls and other features. If you prefer the outdoors, the Ozark Mountain setting is hard to beat for hiking, fishing and camping, and it's a smart destination choice for refreshing and renewing family ties.
Easton, Pennsylvania
This trip to a northeast Pennsylvania town along the Delaware River is perfect for families living in New York City, Philadelphia and other parts of the region. If you've never heard of it, then please keep this well-kept secret! Young children will love it for the Crayola Experience, one of only four such attractions in the country that fills 65,000 square feet with explosions of color and 28 hands-on crayon activities.
Yet the diverse mix of this waterfront city's activities include scuba diving at the Dutch Springs Water Park, some history at the National Canal Museum, or a romp at the Freefall Trampoline Park. That's just the short list for a few days in Easton, so check out the choices before you tell everyone else about it.
San Antonio, Texas
No list of top family travel destinations is complete without a look at Texas, and San Antonio is the best bet for a relaxing but fun-filled adventure. Your team can go big with trips to Six Flags or Sea World, or keep it a little more low-key with the DoSeum interactive museum or a walk along the beloved River Walk at the cultural heart of the city. If your family includes a special needs member, Morgan's Wonderland was designed with you in mind. It's the world's first theme park built specially for them.
Art, food, history and culture – San Antonio has it all, in a modern but not overwhelming city that boasts high quality restaurants and kid-friendly accommodations. If you're thinking Lone Star, think of visiting here. If you're looking for more ideas on family destinations, visit HotelsCombined for all the details.