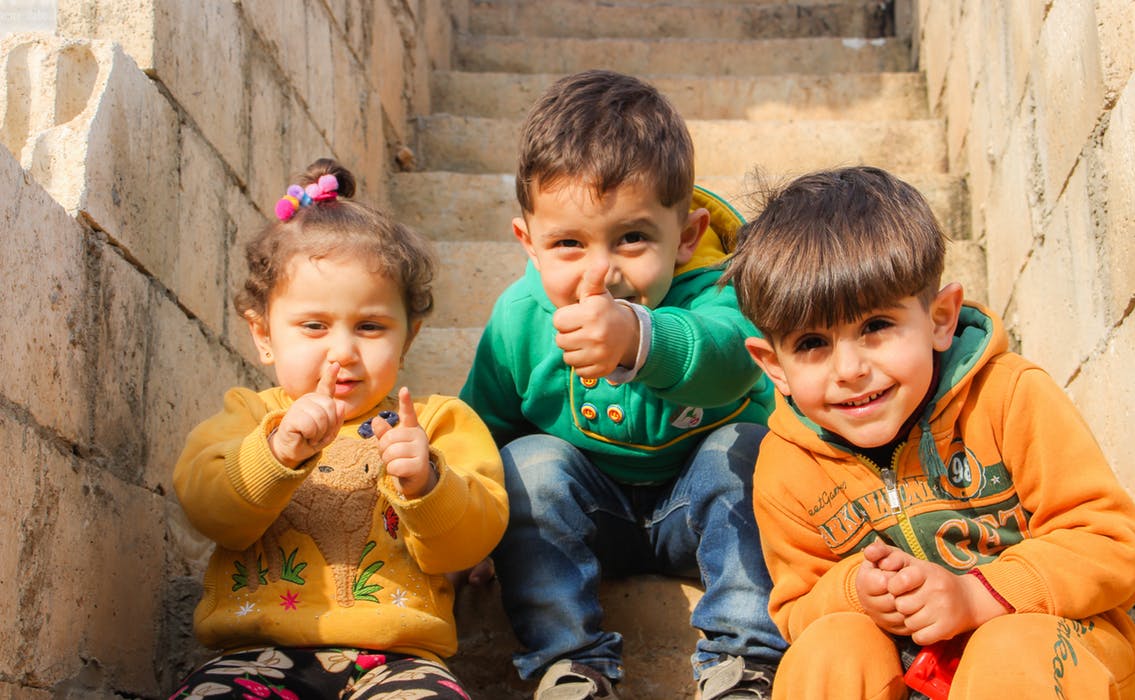 It is said that moving home is one of the most stressful activities you can do in life. Throwing young children into the mix only complicates things further. Instead of focusing all of your attention on the move itself, it is likely that you will be distracted by the many demands of being a parent. That is why you need to do everything in your power to take control of the process and manage your stress levels. Below are six tips that will help you to do this.

Write a list of your priorities
Before you invest in a property, it is vital that you understand what it is you really want. It's especially important if you are moving with children. The last thing that you want is to let your family down by making the wrong decision. You can prevent this from happening by making a list of your priorities. It will help you to narrow down your search criteria and will save you from purchasing an unsuitable property. As a parent, your priorities should include: good schools, beautiful parks, a sense of community, and a low crime rate. If you are able to secure all of these attributes, it will be much easier for you to feel confident in your choice of location. It will also be much easier for you to convince your family to get on board with the move.
Carry out your property search online
If you are in charge of raising a young family, it may feel as though you never have a moment to yourself. This can make it extremely difficult to complete a property search. Luckily, in this age of technology, you have the option of going online. It's a great way for you to access a wide range of properties in the comfort of your own home. Whatever you are looking for, you are sure to find it. For instance, if you are interested in finding apartments for rent, you can discover thousands at the click of a button. You can even show the images to your children and ask for their opinion.
Involve your little ones in the property search
You should also get your kids involved when the time comes for you to visit your favorite properties. Of course, it is important that you have the chance to look round in peace, but once you have found a front-runner, it might be a good idea to show it to your children. It will make it clear that you respect their feelings and trust their judgement. Just make sure that the viewing is as exciting as possible. If you have little ones, perhaps you could leave a small toy in each room for them to find. If you have older children, you could buy them interior design magazines and encourage them to make plans for their new bedrooms. Once you have got your youngsters excited about the new property, it will be much easier for you to say goodbye to the old one.
Sort through your possessions
If you are worried about the expense of moving home, you need to make sure that you aren't wasting any money. One of the best ways to do this is to sort through your possessions before you begin to pack up. This will save you from wasting time and money transporting items that are likely to be thrown out in the next couple of months. When you are purging your home, don't forget to look through your children's possessions. Kids grow up fast, so it is likely that they will have plenty of items that could be passed on. Just make sure that you involve your youngsters in the process. Although it may be tempting to get rid of as much as possible, you need to have your children's permission first. Otherwise, they will have to deal with the stress of losing their possessions, along with their old home.
Once everyone has agreed on the items that are going to go, you should plan a family yard sale. It's the perfect opportunity for you to make some extra money and to find a good home for your old items. If you are going to put this plan into action, make sure you do so well in advance of your move. It will save you from becoming overwhelmed by everything that is going on.
Be open and honest with your children
You also need to make sure that your children aren't overwhelmed by the moving process. You can do this by regularly having open and honest discussions with them. Why not plan a family meeting at the end of each week? This is the ideal chance for you to update everyone on your property search and your plans for moving. It is also the perfect opportunity for your little ones to voice any concerns. Another idea is to invest in children's books that deal with the subject of moving home. This is a fun way for you to bring up the topic and to help your little ones get excited about the upcoming changes. There are even books that are suitable for older children, so make sure that no one is left out.
Arrange childcare on the big day
When the time finally comes for you to move home, you should arrange childcare for your little ones. Ideally, they will be spending the day at school or playgroup. However, if this isn't an option, you should reach out to a family member or close friend. Knowing that your children are safe and happy will make it easier for you to concentrate on the move. If you face any complications, you will need to have your head in the game. You don't want to be worrying about where your children have wandered off. Keeping your kids away from the move will also give you the chance to get your new home in order before they arrive. Try to unpack as many things as possible, so the space feels familiar. You could even place little surprises around the property and plan a fun treasure hunt for your kids. The most important thing is that they cross over the threshold with a smile on their faces.