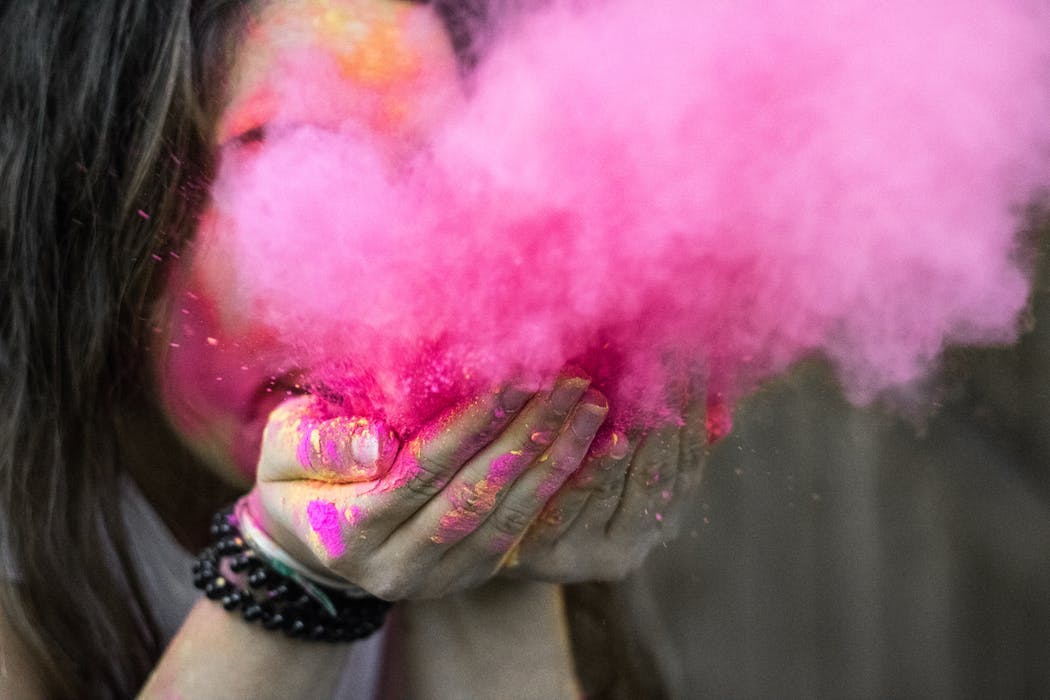 Kids and parents alike excitedly await the summer holidays. You can enjoy uninterrupted quality time with your family over the summer break; something you can't always do if you have work and school commitments. Keeping your kids entertained can sometimes pose a challenge. However, all you need is some inspiration and creative thinking. You can keep your kids entertained in your backyard with some chalks and a water sprinkler, for example. If you plan to spend a majority of your time outside, then make sure you regularly apply sun cream onto your kid's exposed skin. It doesn't have to be hard trying to source ideas, as kids love to explore and try new things. Create activities for each day and ensure your kids are thoroughly entertained all summer.

Climbing
Unless your kids are experienced climbers, it's best to stick to inside walls for climbing. You should try to encourage your kids to climb early so that it can be an activity they enjoy as they grow older too. There are many health advantages to climbing, and it helps to build upper body strength. Your kids will be able to improve their climbing skills by getting involved. With any luck, climbing should make them more agile and the more experienced they are as climbers, the safer they'll be climbing outside. Climbing does not come without the risk of injury, however, so always supervise your children whether inside or outside. If your kids sustain an injury while on premises such as these, then make sure you quickly get in touch with lawyers to sort your claim, and if you suspect negligence, a company such as Chester Law Group could get you the help you need.
Car Games
If you know you've got a long car journey coming up soon, then think of ways to keep your kids happy for the duration of it. If you're driving long distances in summer, then you must make sure that you and your kids are kept cool, so open the windows and carry plenty of water with you. Give each of your kids a bottle of water, and also think to give them a bottle of frozen water or squash. These will stay colder for longer, and there's an element of fun involved while waiting for the ice block to melt. Stash some toys and games in the glovebox before you set off on your journey so that your kids can play with them if they start to get tired or bored. Play the music your kids like as you're driving, and keep them engaged with games such as I Spy, or 20 Questions.
Go Bowling
Bowling is always good fun and can keep your kids entertained for hours. Consider going bowling during the hottest part of the day, since you'll be able to escape the sun's strongest rays inside. The bowling alley should have air conditioning so you'll be thankful for the breeze. Bowling should help encourage some healthy rivalry between your kids, and you won't break the bank either as bowling tends to be an inexpensive way of keeping your kids entertained.
Grow Their Own Vegetables
Getting your kids involved in the garden is beneficial to both yourself and your kids, and by stirring an interest, you're encouraging them to ask questions about their food as they see the journey from the soil to their plate. Your kids are far more likely to eat vegetables if they've helped to grow them themselves. Give your kids their own small plot of land in your yard, in which they can grow anything seed, vegetable or plant they wish. Encourage your kids to help nurture their crops by watering and covering them to protect their hard work from pests. From here, your kids should be interested enough to want to learn more about the contents of their diet, how to stay healthy, and where their food comes from.
Cooking
Prepare your kids for adult life over the summer, and teach them how to cook simple dishes such as spaghetti bolognese and show them how to prepare vegetables fries and wedges. Make a day of cooking with your kids, and start by enlisting their help in picking and choosing vegetables and seasoning them before they go into the oven. Carrot soup is easy to make, and you can safely show your kids how to peel the carrots before blending. You can make bread as an accompaniment to the soup and a dessert for later. Think about baking a simple sponge cake and have your kids decorate it, or bake cookies.
Prepare Your Yard
Being outdoors in summer is good for getting fresh air, and keeping your kids active. Being outside and exploring in nature encourages creative thought in your kids, so you should be doing your best to entice them into the yard and away from their video games. Rays from the sun are required for the body to make the required amount of Vitamin D it needs, so get your kids outside for the sake of their health too. It's up to you to encourage your kids to play outside, so prepare your yard for a deluge of kids playing and running about. You could build a treehouse, and have a climbing frame with a slide and a swing installed, for example. Think about buying a paddling pool or a small swimming pool, should funds allow.
Surfing
Take your kids to the beach for the day if you have one close enough to you. There are so many fun activities for your kids to do at the beach, from paddling and water sports to playing with a ball and building sand castles. If your kids don't often see the beach and the sea, then making the trip will be a novelty for them. Your kids should stay entertained for as long as the tide is in and there are games to play. Think about taking a small BBQ with you and cooking dinner in the evening. Instead, you could get chips and ice cream.