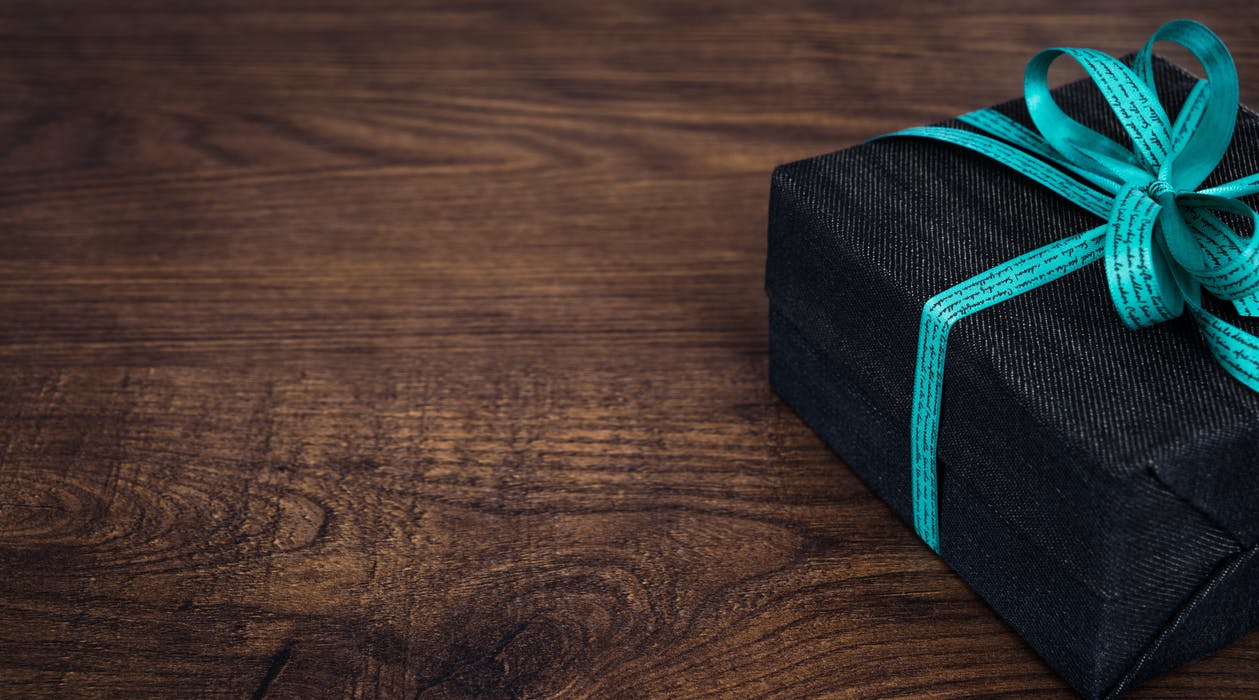 A baby's first birthday is a wonderful milestone for parents, but unfortunately, just like baby's first Christmas, they are too young to remember it, and there's a good chance that they will be more interested in the wrapping paper than the presents themselves.

A large number of families will flood their baby with toys and clothes that they will soon grow out of and will eventually find themselves being handed down, given away or sold at a yard sale. However, there are opportunities to create or purchase first birthday gifts that you and your little one will cherish forever. Let's take a look at a few of these ideas:
Personalize Your Baby's First Ever Toy
In the first year of your baby's life, everything is precious and sentimental, and that includes the first toy that they grow attached to. A great idea for parents who want to do something special for their little one's first birthday is to personalize their favorite toy, either by engraving it with their name or a personal message or by framing it. Not only will it be a lovely gift on that special day, but you can keep it forever. As your little one gets older, you can take it out on occasion when you want to reminisce about that first special year.
Have a Portrait Painted from Your Favorite Photograph
If you are like many other parents, you will be getting trigger happy with your camera during your baby's first year. Every smile, every cute outfit and every happy accident will be recorded and stored, whether they're printed off and stored in albums or added to social media.
The problem with this is that these photos, apart from the ones that you frame around your home, and even those are replaced as your little one gets older, can be stored away and forgotten about, at least until you're feeling nostalgic and want to remember the cuteness.
That's where companies like Paint Your Life come in. They take the photo of your choice and turn it into a stunning hand-painted portrait for you to hang on your wall. These are extremely popular with parents of little ones who want to commemorate the first birthday and have something on their wall that looks beautiful and can stay up forever.
Frame the Wrapping Paper from their First Birthday Present
As previously mentioned, baby's tear into the wrapping paper of their gifts without too much awareness of what is contained within. It's good fun to attack that rustling paper, and parents who want to commemorate their baby's first birthday in a fun and creative way can take advantage of their baby's love of wrapping paper by framing the wrapping paper from their first ever birthday present. It's a cute way of creating a sentimental gift that you can have on display in your home forever, and every time you look at it, you will be reminded of that special day when they became one year old.
The Cutest Pair of Trainers on Earth
Like most baby clothes, shoes and trainers are worn a couple of times, and then your little one grows out of them, and they soon find themselves discarded or sold. Many parents buy their little ones a pair of cute trainers for their first birthday, and what you can do after they have grown out of them is to hang them from your rear-view mirror in your car, use them to grow potted plants in, or frame them forever. Every time you look at them, you will be reminded of how tiny your little one's feet were once upon a time.
Personalised Gift Box
Over the course of your baby's first year, they will collect any number of special things, such as their first blanket, favorite toys, Christmas cards from their first Christmas and more. A lovely way to celebrate the end of the first year of your baby's life is to create your own personalized gift box that will keep all of these special moments safe in one place. When you're feeling a little sentimental and fancy a callback to that first year, you can open that box and savor all those beautiful memories again.
A Bespoke Piece of Baby Furniture
Wooden toys and baby furniture are a great purchase because they are heavy duty and can endure all of those inevitable knocks, throws, and bumps that come from being owned by a one-year-old. If you want to get a first birthday gift that will last a lifetime, a great idea is to have a bespoke piece of baby furniture made from wood. It could be a chair, a stool, toy chest or a desk, but one thing is for sure: you will want to keep it forever.
Personalize your piece of furniture by having it engraved with their date of birth, a handprint or two, or maybe even have their cute little face engraved on there, based on your favorite photo.
An Ornament or Christmas Decoration
The first birthday is a magical milestone and one that you'll never forget. It's nice to have something to remember such a special day, so you could have an ornament made to celebrate the big day. It could be a glass ornament with your little one's face and a message engraved on it, or you could let your little one chose it themselves. Be careful with this one though, as it might not be something you will want on your mantelpiece forever, even if it will make for a fun story when family and friends pay you and visit and ask you where you got it from, and why.
If your little one has a birthday in December, a great way to celebrate could be to give a Christmas decoration as a gift. You could personalize it or have it custom made to include a message to your little one, and you can put the decoration up on your tree every year, from the first Christmas onwards.