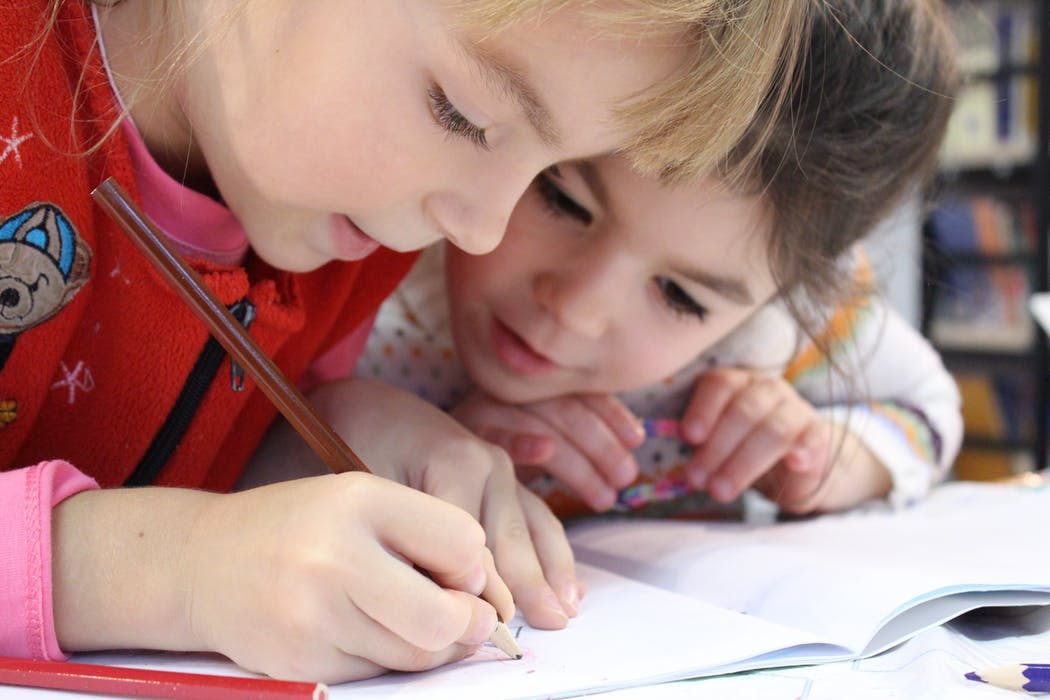 As any parent is fully aware, teaching your child about responsibility, being able to stand on their own two feet, become independent and even manage their own relationships with other people or even with money, are just some of the tasks that await them during parenthood. Each and every day, your child will be learning a range of life skills to ensure that they get ahead on their own, and slowly become less dependent on their family members. From basic household chores such as cooking and cleaning to building and developing proactive and positive relationships with those around them, make sure that you get your priorities right when choosing which life skills are most important for your kids.

First and foremost, decide which skills do you think are most important and essential for your child at their current phase in life. Remember that kids develop at different speeds, and it is no bad thing if your child is more independent earlier than their contemporaries, or wants to ask you more questions about important life lessons. It is important that your kids show an interest in learning life skills, so if you try to force them, then you could provoke a rebellious streak or even tantrums and tears. Try to turn any new skill, even if it is washing the dishes, into a fun activity that the entire family can share and get involved in. Slowly over time, your kids will get more used to this and want to take over on their own – rather than having Mom or Dad supervise them. Your kids may already be learning certain life skills at school or kindergarten, so it is essential that you take these into account also and provide a safe environment in which to practice skills such as tying their shoelaces or brushing their own teeth.
Keep it practical
If you want your kids to have common sense and remain street savvy and prepared for whatever challenges that life throws their way, then it is vital that you teach them practical life skills first. One of the first simple skills that you can begin with is the transition from Velcro or slip-on sneakers to shoes with laces, and encourage your kids to make this choice themselves. Learning to tie your laces takes time and patience, plus it can cause frustration and feelings of hopelessness in younger kids if they cannot grasp the technique immediately. Be sure to provide a safe and secure environment in which your kids can learn and remember to always turn any skill into a game rather than a chore. If your child is learning this skill at school, then it is crucial that you continue to praise them out of the classroom and ensure that they feel ready and able to practice and tie their own shoes – rather than getting you to do it for them. Try not to be overtly stifling or suffocate your child, encourage them to go it alone and trial out techniques for themselves. Failure is part of the learning process.
Milestones
Talking to your kids openly about relationships, marriage, and other milestones that may be unexpected such as divorce should form a central part of your children's; education and life skills so that they are aware of what life may involve. It might sound harsh, but it still essential that your kids understand that sometimes things may not go exactly as planned, however, this does not mean that they are finite. If you are going through a separation or divorce yourself, then now is the perfect opportunity to ensure that you come together and deal with any upset or fears that your little ones may have and encourage them to remain open and connected in any dialogue with yourself and your partner. When it comes to talking about more difficult news, then be sure to pick your time wisely and try and break the news with your partner. Remember that your child may react very badly to the news, or perhaps they will bottle up their emotions and refuse to talk to either of you. However, keeping communication channels open during the first few difficult weeks will ensure that damage remains minimal in the long term.
If you want to encourage an open and honest dialogue with your kids, then you need to work on any self-protective behavior and tendencies that they usually display. When kids feel angry, ashamed and upset they often close up and do not want to talk to us, as they are scared that we will be overly critical of adults. Kids may also feel that talking about difficult subjects may make them feel even worse, or that if we leave them alone, then their feelings will go away too. Try to put yourself in your kid's shoes if you are talking about a change to your family unit.
Other milestones that may change the dynamics of a family could involve older relatives, such as when a relative may need to go into care. Explain to your kids why this choice has been made and be sure to encourage them on visits with you, so they can experience and understand for themselves. At centers such as Families Choice Home Care your entire family will feel welcomed and supported during their visit. So, if you want your kids to be ready to discuss any milestones or key events in their lives, then you need to provide them with space and security in which to do so.
Teaching your kids practical life skills is an essential part of parenthood, and your kids will want to begin to learn and explore different chores and responsibilities in their own time as they begin to grow older. Be sure to provide your kids with the safety and security that they need to begin to try new things, such as tying their own shoelaces. Do not forget to discuss milestone events openly if needs must, such as divorce and big changes, and encourage your little ones to ask as many questions as they need to. Kids grow and develop at different speeds, so no time is wrong or too late – each and every child is unique and special so make sure that you remind your child just how much you love them each step of the way.