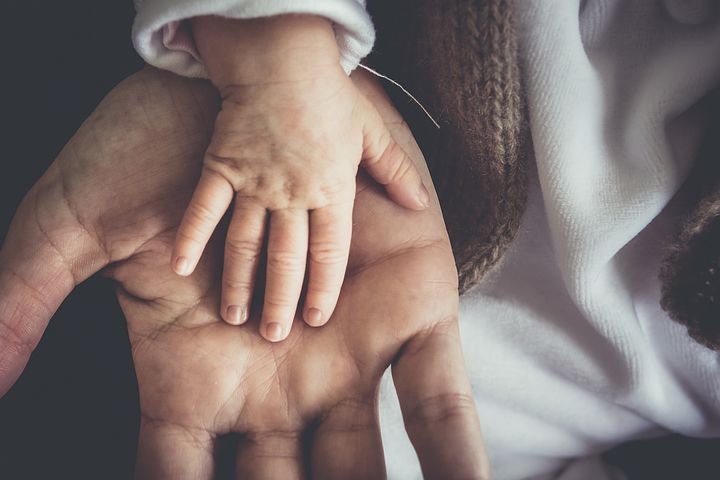 Welcoming a new baby into the world can be a beautiful time for everyone involved. Whether you happen to be having the new addition or it's a family member or friend, it is definitely a reason to celebrate. However, new mothers often find adapting to parenthood slightly challenging whether it's their third or fifth child. In light of this, you may be thinking about how you can show your love and support so that your loved one knows that they're not alone. The good news is that there are numerous ways you can do so that a new mother would both cherish and appreciate. You're going to find five of them in the below article.

Offer Words of Encouragement
One of the first ways to show support to a new parent is by showing words of encouragement. You shouldn't underestimate what a long way kind words can go in making a new mother feel good about motherhood and all it entails. Some ways that you can offer kind words and those of encouragement include through sending new baby wishes through a text, buying a thoughtful card, or writing them a heartwarming poem. If you aren't quite the wordsmith, you can look for ways to personalize your message by using online services or ready-made messages. Whatever the case it's a great way to make a new mother feel warm inside.
Help Them Get More Sleep
It is likely that you've heard new mothers complain about not getting enough sleep and being tired pretty often. This is usually because their new bundle of joy is adjusting to life outside of the womb and has a sleep pattern of their own. This can be tough for new parents, so creating opportunities for them to catch a few hours of extra snooze time can go a long way. If you're wondering what role you play in this, you could offer to do some babysitting during the day or at night so that they can rest. Some effects of sleep deprivation that you may notice by looking at them include a less positive effect in their voice, them appearing sadder, and having a harder time forming happy expressions. If you notice any of the following, it may be a good time to offer help.
Buy Useful Gifts
Another way that you could support a new parent is by buying them useful gifts. It is likely that they will already have a flood of gifts from friends and family. However, how many of them are actually for the new parent? Some great ideas of things you can buy for a new parent include a blue apron subscription for meal planning, cozy slippers, a tote bag, a kindle for reading, babyproof phone case, or a lingerie subscription. You should also think about getting a voucher or booking a relaxing spa day treatment for them so that they can physically unwind. In addition to this, perhaps try a slow cooker to make cooking easier for them and luxury pajamas for when they finally get the rest they need. Overall, aim to buy something that will make a difference in their everyday life, no matter how small.
Take Them Out
It is not unheard of that new parents sometimes don't get the chance to go out and have a little baby-free fun. However, you can support them by ensuring they do and dragging them out for dinner or drinks. One of the biggest challenges sometimes is not having a babysitter, so perhaps arrange a trustworthy one or tell them far enough in advance so they can find one. Some ideas of things you can do include going out for breakfast, dinner or lunch, taking them to see a movie, going on a mini shopping date to buy something nice, or going out dancing. The idea should be to do something that they love and aren't able to do as often due to having a new baby. If all else fails, try bringing the fun to them instead and suggesting a movie and glass of wine indoors or having a games night for a laugh.
Buy Them a Book
Although finding time to read as a new parent can be tough, it might be the very thing a new parent needs. There are tons of books out there targeting new parents who need some advice, encouragement, or information, so find one that they may find informative. Some of the best parenting books to consider include Expecting Better by Emily Oster, The Science of Mom by Alice Callahan, Screen-Smart Parenting by Jodi Gold, and The Informed Parent by Tara Haelle. You can also try asking other parents that you know which books were useful to them during the early stages of parenthood if you're unsure of the best ones to get. Hopefully, they should find these books interesting and somewhat helpful as they embark on their new journey.
Be Patient
Sometimes, all new parents need from those around them is a little understanding. For this reason, you should try and be patient with them during this new phase. There may be times where they don't call you back, have to stand you up for dates, or simply seem a bit disconnected, but try and be understanding. Parenthood often changes your life in different ways, and it can be tough adjusting to that new life and trying to balance your relationships in the process. However, if you're patient with them, they're more likely to feel supported as opposed to guilty which can go a tremendously long way.
Although buying gifts is a wonderful way to celebrate a new mom, support can equally go a long way. Parenthood is a lifelong commitment, so a helping hand is often needed at every stage. The key is in being thoughtful, putting yourself in the shoes of a new mother, and thinking about what kind of support they might need. Hopefully, the suggestions mentioned above will give you a little inspiration regarding the best gift to buy.