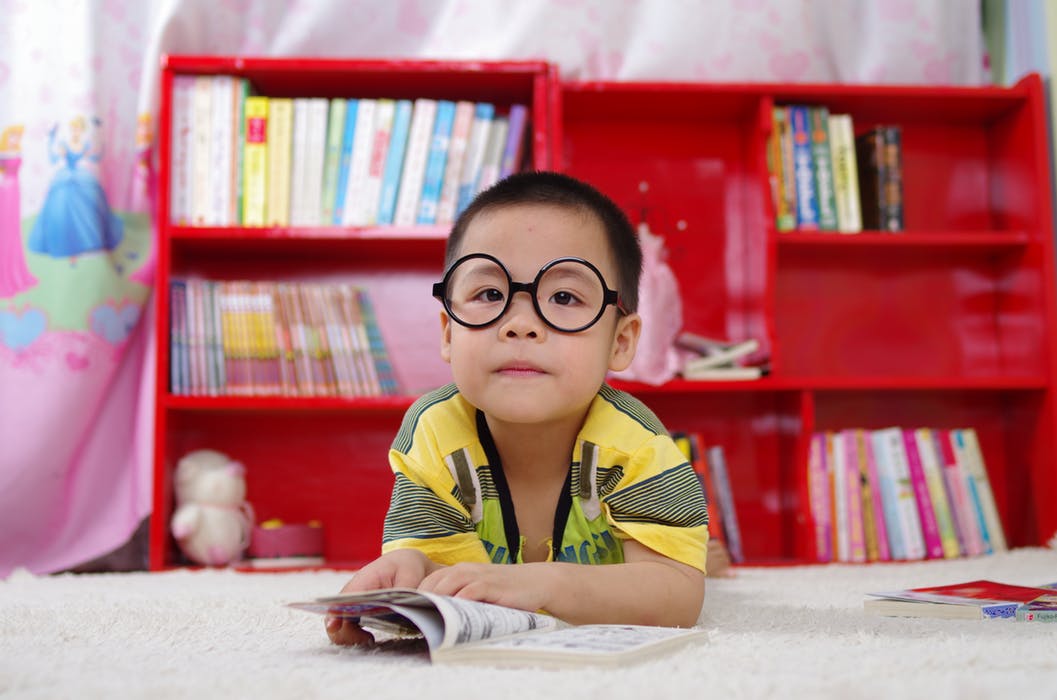 Most parents hope that their kids grow up to become the next Bill Gates, Mother Theresa, or just about anybody who has been successful and made an impact! However, it's usually a long road until they reach that point. If you have little ones, it's possible that you're thinking about how you can ensure that they soar in everything they do, most especially in the area of academics. Although every child has their own unique needs, there are certain methods which have proven time and time again to be effective when it comes to improving academic performance. In light of this, you're going to find a few ways that you can improve your kids' academic performance below.

Get Them Extra Classes
Although some people aren't advocates of too much learning, it can go a long way in helping your kids get ahead. You should, therefore, think about getting your kids extra classes when looking for ways to improve their academics. Doing so may especially prove to be useful if you find that they're struggling in a specific subject area. First, try asking the school if they have extra classes for students whether it be after school or on the weekends. You could also decide to find a student tutor or get someone who has years of experience in the subject area if you find that may be a more effective approach. General tips on finding the right tutor for your child include looking at their credentials, experience, track record, subject offerings and tutoring approach to help you make an informed decision.
Let Them Learn an Instrument
This probably isn't the first approach that would come to mind, but letting your child learn an instrument is another way to help improve their academic performance. It has been proven that learning an instrument helps positively alter your child's brain. You should consider sitting down with them to find out which instrument they may be interested in learning to play. They could choose from the piano, guitar, bass guitar, drums, or the violin, for example. The good thing is that you can get instruments at discounted rates if you take the time to look around. You could find, for instance, that MusiciansFriend.com coupons give you a reasonable discount, meaning that you spend less. Alternatively, there's always the option of buying instruments second-hand that are still in good condition. Once you've gotten the instrument, you can ask for referrals for good teachers that can help them master the art of their chosen instrument.
Try Extracurricular Activities
Another way to help improve your kids' academic performance is to let them keep busy with extra curriculum activities. There are so many out there presently that they'll be spoilt for choice! Some extracurricular activities to think about getting them to partake in are ninja class, film school, book writing, cooking classes, coding, or chess club. Beyond the activities mentioned, there are so many more available for them to try if you take the time out to look. Some of the benefits of extracurricular activities include that they give kids a productive break from study, can help open their minds to new interests, can provide social opportunities and build their skills outside of the classroom. On these grounds, your kids have a lot to gain both academically and generally by doing such activities.
Read With Them
If you want your kids to do better academically, try reading with them often. The reality is that as you likely already know, reading can have a very positive effect on their holistic growth. You should, therefore, think about scheduling a set reading time every day and being part of it as well. You could choose to read out loud with them or pick a book of your own and read beside them. At the end of the day, it's about leading by example, so if your kids see you reading often, they're more likely to pick up the habit as well. Also, get your kids to choose books based on their interests so that they can experience the enjoyable part of reading.
If you want to improve your kids' performance, it requires that you put in work. It is imperative that you find out their strengths and weaknesses and see where you can help. In addition to this, finding ways to foster learning outside of the classroom by enrolling them in extracurricular activities and teaching them skills can also go a long way. Hopefully, you've found some ideas regarding how to help your child become the star you know they're capable of growing into.