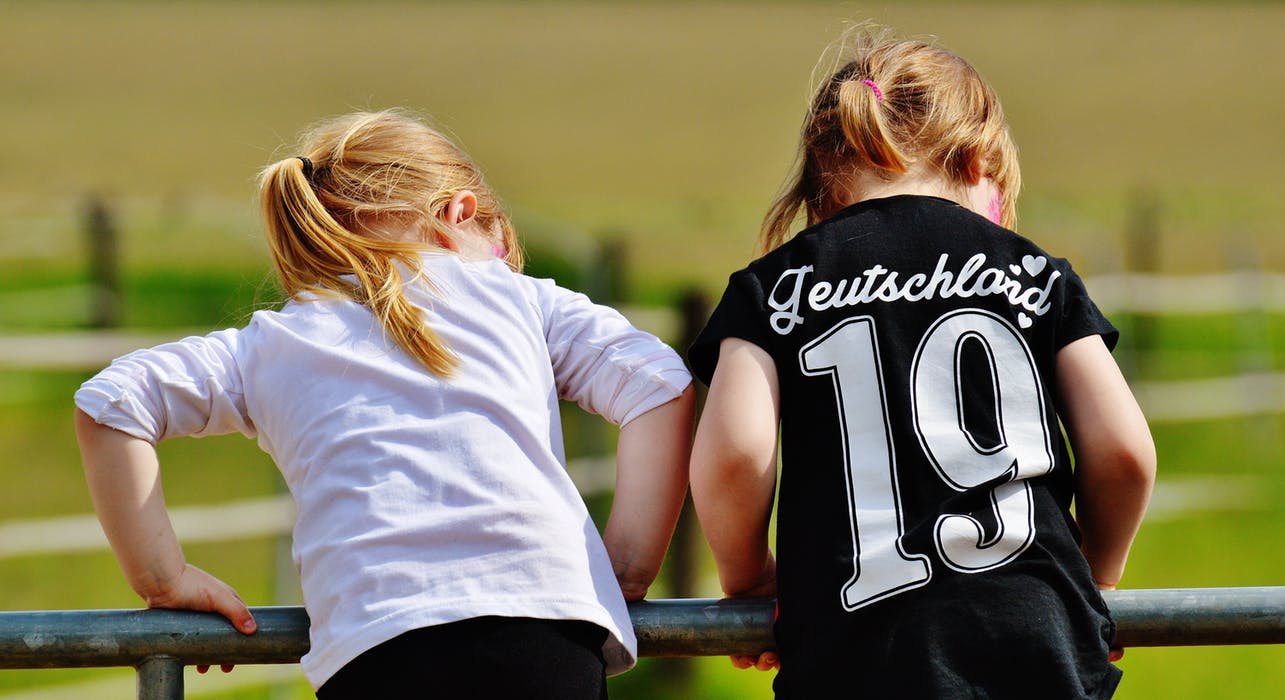 Kids need to play sports whenever possible; not only is it good for their health, but sports can teach them all kinds of important life lessons such as the joy or winning, how to be a good loser, and how to play in a team. Regarding health, so much of what we do – as adults and children – is sedentary (we sit in the car or on a bus or train, we sit at a desk at work or school, we sit and watch TV or play video games…) that any kind of exercise is massively important to keep us fit and to keep our weight at a healthy level. If you're not sure which sports you should encourage your kids to try, here are some ideas.

Football
Football is, of course, massively popular, and it is thought to be one of the best sports for kids to get into. That's because there is a lot to think about when playing football as well as the fitness element. You need to know about teamwork, endurance, dexterity, balance, knowing where your other players are, working out whether you can score or pass, and much more. Although it looks like a touch game, children as young as four can play, which will help them build up muscle and strength as they grow older. Plus, there will always be coaches on hand to ensure everything is well. If the kids really get into their football, you can treat them with Super Bowl Packages to show them what they could achieve in the future.
Swimming
Swimming is a great all-around sport that works many different muscles within the body. It's a skill that certainly needs learning; not many people are able to jump straight into a pool and start swimming safely, after all. However, once that skill is learned it won't be forgotten, and it can come in useful when on vacation or out sailing, or near any body of water, for example. One of the interesting things about swimming is that it doesn't require teamwork; it is all about bettering yourself and becoming as good as you can be. Healthwise, swimming improves lung capacity and muscle strength.
Cycling
Kids love bikes, and they love to play on them, but cycling is actually a great sport for them to take up in a more serious way too. Cycling gives children a sense of pride because they have achieved a lot (perhaps more than they thought they could). It also gives them some freedom and independence, which is important for their self-confidence levels. Cycling means getting out into the open air and as well as being good for your physical health, this is good for your mental health too, reducing stress and worry and instilling a sense of peace and calm. Plus, cycling is something you can do with your child, and might even be a way to bond.
Basketball
Basketball doesn't need a lot of equipment – a ball and a hoop is enough. However, with just these two items, children can be extremely physically active, running and jumping as they try to get the ball in the hoop. They can play on their own or in a team, which has plenty of benefits in both ways. Learning about offense and defense means that children learn to control their bodies better, plus they learn a lot about hand-eye coordination.