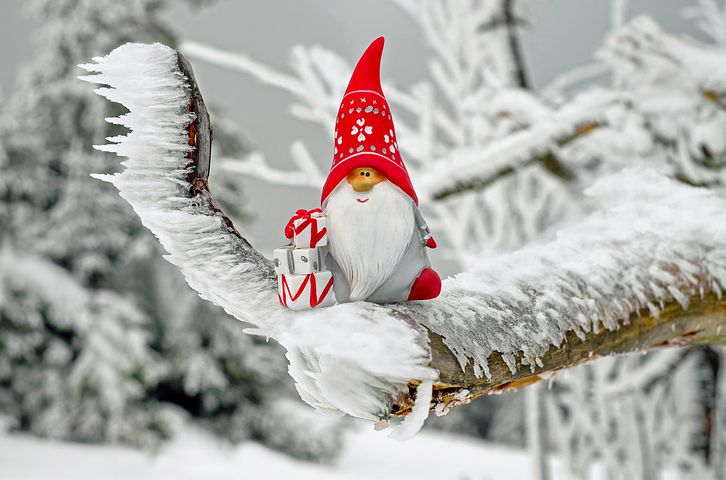 Compiling lists, shopping for gifts, menu planning, household chores, card writing, gift wrapping, decorating the tree – phew – the Christmas "to do" list is pretty exhausting! With so much going on it's hard to squeeze in precious time for your nearest and dearest. Sometimes we just need to put on the breaks and go and enjoy life with those who matter most to us.

Perhaps we need to take a leaf out of Pusheen's book – the cute and cuddly cat that loves nothing more than having fun. She adores spending time with her family – little sister Stormy and little brother Pip. Stormy looks up to her big sister and she's keen to get involved in whatever Pusheen is up to, you will often find her causing mischief!  Pip, younger brother of Pusheen and Stormy, is cute and fluffy to look at, but his favourite hobby is trying to wind up his two big sisters! Pip likes to think he is fearless and brave, but he's just as soft and loveable as the rest of his family.
Pusheen also has two best buddies – Cheek Hamster (with a cute round belly and rosy cheeks) and Sloth (a laid-back creature with a gentle soul). Both are always ready to celebrate with her and have fun. Why not check out the Christmas Pusheen Collection? These cute and cuddly characters that would make great gifts for your own friends and family, or treat yourself!
The festive season is a great time to get together with loved ones, to meet up and have fun together – stuck for what to do? Let us give you a few ideas:
Go Ice-Skating
Have fun on the ice, pull on a pair of skates and glide gracefully around the rink, okay so that might be a little ambitious, start out by standing upright without slipping over! Once you've mastered that you will soon be skating around with everyone else. 
Host a Movie Afternoon
Set up your own movie afternoon – who needs to go to the cinema? Rent a movie that you know everyone will love, perhaps a classic like Raiders of the Lost Ark or a musical such as Mary Poppins. Get a big bucket of popcorn and a snuggly blanket and prepare for an afternoon of chilled out fun. If you want to go full-on Christmas put on a festive movie – The Grinch and Polar Express will get you in the mood for the season. 
Take A Walk in The Park
Just because it's cold outside it doesn't mean you need to hibernate! Wrap up warm and take a walk in the park. Frost covered trees look beautiful on a crisp winters day and afterwards you can treat yourself to a warming hot chocolate (topped with marshmallows and whipped cream of course)!
Visit a Christmas Market
Arrange to meet up at your local Christmas market, this is a great way to see everyone and prevents anyone from having to host an impromptu meet up. Grab a milled wine and wander around the stalls, listen to the festive tunes and soak up the atmosphere. You can probably pick up a few last-minute gifts too!
Attend a Carol Concert
What could be more festive than attending a carol concert? Look for a candle lit event if you want the experience to be even more special! Sing along to all your favourite carols (or hum if you don't know the words)!
Enjoy a Pantomime
You'll have a great time -Oh no you won't, oh yes you will! Panto's are an integral part of Christmas and can be a great source of entertainment for all ages, old and young alike. You can boo and hiss at the baddies and cheer on the goodies. Many pantomimes even have leading actors who have appeared on stage or screen. 
Enjoy a Mince Pie and a Festive Coffee.
The simple things in life can sometimes be the nicest. You don't have to complicate arrangements. A catch-up with family members and friends, a simple coffee and a mince pie is often enough! The point is to get together, to spend time together and to wish each other a very Merry Christmas. We live in a world where we stay connected via mobile phones and social media, but we don't always get the opportunity to get together with our closest friends and family face-to-face. Make the effort this Christmas and reconnect with your loved ones.