Planning your first family vacation can be both fun and stressful as there are a lot of things to consider when taking your whole family abroad for the first time. Your first family vacation will provide you and your children with memories that last forever, so it is important that you are well prepared and organized for your trip.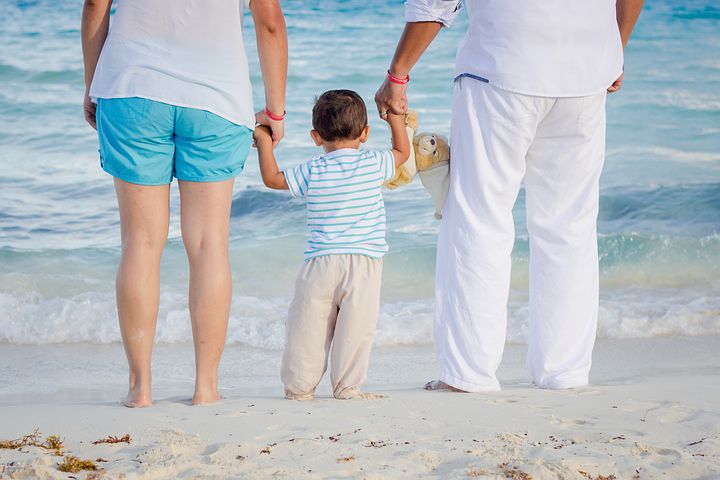 By being organized and arranging everything that is necessary before you go away, you can focus on having a great time abroad and making lifelong memories as a family. Going abroad with your family may sound stressful and chaotic, but by following this list of everything you need to do before you go, you can have a fun-filled and stress-free vacation.
Get Passports
This may sound like an obvious thing to do before you go abroad, but it is the most important. You need to ensure that you and your family all have valid passports, otherwise you won't be able to travel. You should apply for your passports as soon as possible as they can take some time to be processed and for you to receive them.
If you have small children in your family, then they are likely to not have had a passport before, which means you will be applying for one for them for the first time. To do this, you will need a photograph of your children that passes the regulations and guidelines. For more information on this, and the cheapest places you can get them taken, check out this article about passport photos.
The cost of getting passports for your whole family can soon add up, so make sure you add this to your budgetso that you don't find yourself short when it comes to paying for everything.
Convert Currency
You will need to make sure that you research what currency you will require when you land at your destination. This may sound like an obvious thing to do, but when you have yourself and your children to get ready for a flight, getting the correct currency can soon slip your mind.
If you have booked your holiday through a travel agent, then they will be able to advise you of what currency you need. If not, then you can find currency information online and shop around for the best exchange rates so that you get the most for your money.
Get Travel Insurance
Travel insurance is a necessity for any trip, but especially if you are traveling abroad with your family. Some people disregard travel insurance as "something you don't really need" but this is far from the truth. You never know what could happen while you are away, and by investing in travel insurance you are protecting you and your children from the unexpected.
You can get different types of travel insurance cover, from health cover to property cover. You will likely be able to find insurance that covers the whole family inone policy so that you know you are all protected under the same insurance. While family insurance is likely to be slightly more expensive than individual cover, it will be worth the cost if you or your children become ill while you are away.
However, you should be sure to read the small print when it comes to picking an insurance policy as some of the cheaper options have larger excess fees. This means that you must pay an amount up front in order to claim on the insurance. Some excess fees are as much as $1000, so make sure you check the terms and conditions before you sign!
Make Sure Your Accommodation is Child Friendly
When traveling as a family, you need to make sure that where you are going is child friendly. When booking your vacation, you should do some research on the area you want to go to and find which types of accommodations are family oriented. You may find that hotels in the area accommodate tourist families and have play areas and a kid's club to enjoy.
It is important that you make sure that your accommodation is child friendly, otherwise you may have some bored and restless children to contend with during your vacation.
Similarly, by picking a hotel that is used to having families as their guests,you will have the facilities and amenities available for your children. For example, they are more likely to have baby changing facilities and offer child friendly food at their restaurant. These small touches can make all the difference when you are abroad with small children.
Research Activities for When You Get There
As well as researching the most child friendly hotels in the area, you should also do some thorough research on the sorts of activities that are local to you that your family will enjoy. Children are likely to become bored if they are in one place for the whole time you are away, so by planning day trips and evenings out, you can see more of the area while keeping everyone entertained.
Water parks are a great activity to do while you are away when you are traveling as a family as there are usually different activities available for various age groups. Older children will likely enjoy the water slides, whereas the baby pool is also available for smaller children. It is also a great way to cool down if you are going to a hot country abroad.
Check theWeather
You should check the weather forecast before you travel as a family so that you pack the right things for everyone to wear. Even if the weather is going to be hot and sunny, you should still pack something to cover your children's shoulders up as they can be the first to get sunburnt. Also, even in warm countries you can find the evenings can be chilly, so a jacket could still be needed. Your first family holiday is about having fun and spending time together, so make sure you are fully prepared before your trip so you can make the most of your time away. /